Hammerson Secures Planning For Residential Development in Dublin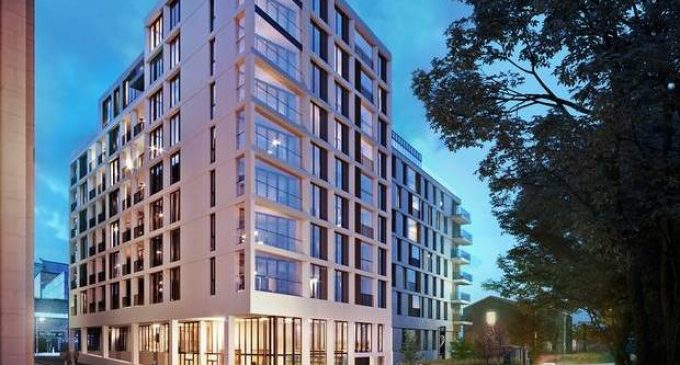 Hammerson, the UK-based property, development and investment company, has received planning approval for 107 new apartments at Dundrum Town Centre in South County Dublin. The building will mark Hammerson's first move into residential development in Ireland and is part of its new City Quarters concept, which creates vibrant mixed-use neighbourhoods surrounding existing flagship destinations.Designed as a best-in-class residential development, the project will deliver one studio, 50 one-bedroom and 56 two-bedroom apartments which will be managed on a long-term rental basis.

The scheme will provide a generous level of dedicated on-site resident amenities including a co-working space at ground floor level, a gym, cinema room, and lounge and terrace at the upper levels.  Exterior courtyards and terraces will incorporate a combination of quality hard landscaping, such as seating, paving and lighting along with native plants to enhance local biodiversity.

Simon Betty, Hammerson Ireland Director, said: "Our City Quarters concept will see Hammerson transform our city venues beyond pure retail into successful neighbourhoods providing homes, workspaces, hotels and accessible public realm. We welcome An Bord Pleanála's positive decision on Dundrum. Our first City Quarters scheme in Ireland will create vibrant and sustainable residences adjacent to our flagship destination with easy access to a range of public transport services and large employment hubs.  A high-quality design, based on best-practice in architectural sustainability, will set the benchmark for future developments in Dublin Central, Dundrum and Swords."

It is intended that construction works for the proposed development will begin in 2020. Hammerson is leading the development on behalf of the Dundrum Retail Limited Partnership, a 50:50 Allianz and Hammerson joint venture that owns and operates Dundrum Town Centre.