Irish organisations could capture over €200m of solar PV sector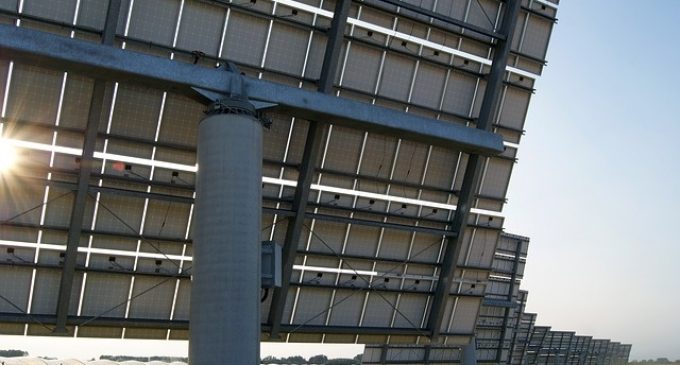 According to the Sustainable Energy Authority of Ireland (SEAI) which published 'Ireland's Solar Value Chain Opportunity' at the recently-held SEAI Energy Show, solar PV (photovoltaics) is set to become one of the most important and fastest growing energy technologies globally to help us meet climate change goals. Irish organisations could capture over €200 million annually of that market due to our research and industry strengths which can be deployed in the sector.
The cost of solar panels has plummeted, dropping by 80% since 2009. In the same period, solar PV has become the fastest growing power generation technology worldwide. By 2030 the European solar PV market alone could be worth up to €10bn annually.
Commenting on the analysis at the opening of the Energy Show in the RDS, SEAI Chief Executive Jim Gannon said: "The market is beginning to grow in Ireland with over 4,000 homes already opting for solar PV as the most cost effective way to meet building regulations. As system costs have come down, Ireland has also seen an increase in the uptake of solar PV on commercial and public sector rooftops as a means of lowering energy bills. Against the backdrop of the recently published draft 'National Mitigation Plan', renewable technologies such as solar PV have an important role in reducing our reliance on imported fossil fuels, and PV is one of the technologies being examined in the context of a future renewable electricity support scheme."
Speaking on the launch of the report, Minister for Communications, Climate Action and Environment, Denis Naughten said: "This report, like many others prepared by the SEAI, provides the essential evidence-base for policy makers. It demonstrates the significant reduction in solar PV prices and anticipated continued reduction into the future which should lead to solar becoming more competitive and enabling it to challenge for a greater share of new renewable energy developments."
Gannon concluded: "Rather than being a 'technology taker' Ireland can actually exploit its existing strengths in energy research and industry to capture greater value as this market grows. There are already great examples of successful Irish companies in the global solar value chain. We need to build on this and grow our export potential. For example we can target research funding into materials; process engineering; building materials with integrated solar PV; and smart grid products."
Over the two days of the Energy Show, more than 4,000 energy experts, business owners and professionals from all sectors gathered in the RDS, Dublin to learn about the latest energy saving and renewable energy technologies available to them.