Labour and material shortage may impact retrofit scheme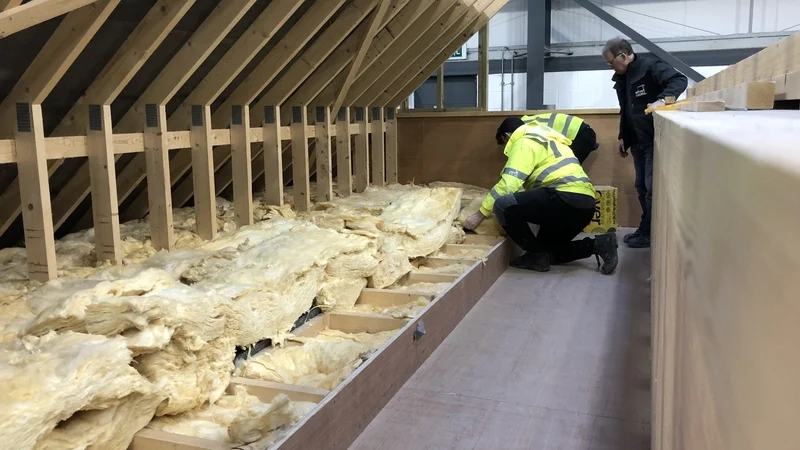 The Government's push to get hundreds of thousands of homes retrofitted has become more urgent, as the cost of fuel rises and the clock ticks down on climate action targets.
It is working on boosting demand for retrofitting and a new package of supports for householders is expected in the next few days.
However, supply of both materials and workers could become an issue if demand takes off.
The Sustainable Energy Authority of Ireland estimates 17,000 workers will be needed for the planned programme of retrofitting 500,000 homes by 2030.
The SEAI's Director of National Retrofit Ciaran Byrne says: "that is a concern, but it's a concern right across the industry."
"Retrofit is a subset of the construction industry. We're working with our colleagues in the Department of Higher and Further Education and the ETB's (Education and Training Boards) in terms of upskilling and reskilling," Mr Byrne said.
Centres of excellence for retrofit training have been established in the Waterford-Wexford and Laois-Offaly ETB areas and three more in Limerick-Clare, Mayo-Sligo and Cork area are expected to open soon.
The National Construction Training Centre in Mount Lucas in Co Offaly has set-up buildings, inside a training hall, for trainees to practice on.
There is a course on all aspects of retrofitting existing homes and another on Near Zero Energy Building (NZEB) techniques.
Director of Further Education with the Laois Offaly Education and Training Board Tony Dalton says demand is growing for the courses.
"The sector is becoming more aware, in terms of upskilling," he said.
"In terms of new entrants, we provide longer term courses, but we're definitely starting to see some interest in those."
Mount Lucas hopes to train up to 2,500 workers in Retrofit and NZEB skills.
The courses are fully funded, which means there are no fees for trainees and they can be accessed by both companies and individuals.
Basic construction skills like measuring and cutting go a long way when learning how to retrofit.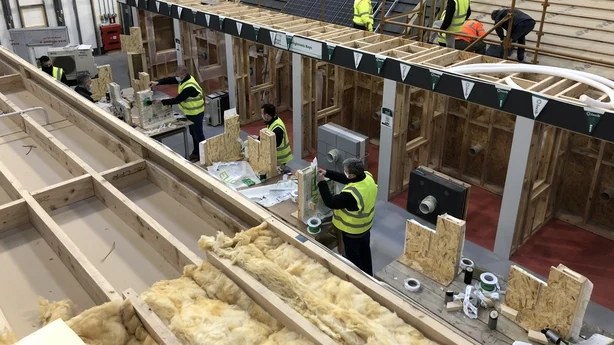 Kevin Mahon, a tutor at Mount Lucas, says: "if somebody has a little bit of experience, it's a matter of five or six days, ten days at the most."
"For a guy with less experience it will take a little bit longer," Mr Mahon said.
The SEAI's Ciaran Byrne says the thing about retrofit is that contractors or workers can come in at a very low skill level and build up their expertise.
He says this is about scaling up a significant industry for the long term and, through the training programmes and grants for small businesses, there will be plenty of opportunities.
There is increased demand for workers in every sector of the construction industry, as the push for new home building and need to rebuild homes affected by mica will also require more workers and materials.
The challenge will be to attract enough workers into retrofitting.
Source RTE