L&M Keating nabs Civil Engineering Project of the Year award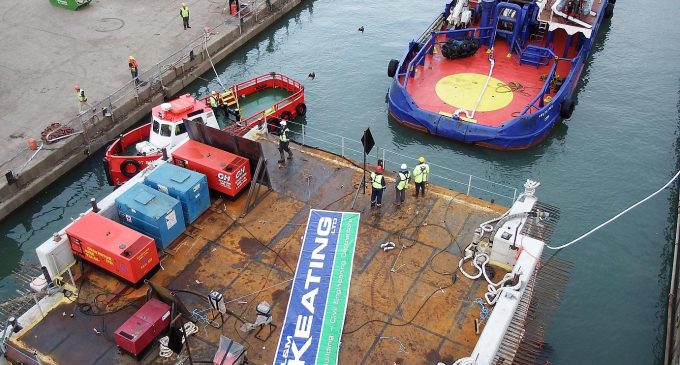 The design and construction of Cape Clear Island – Harbour Development & Storm Gates has won L&M Keating the prestigious Civil Engineering Project of the Year award.
The winner was announced at the Civil Engineering Contractors Association annual dinner, held this year at the Double Tree, Ballsbridge by Hilton, formerly the Burlington Hotel.
L&M Keating's Cape Clear Island project received honours in the €2-5 million category, as well as the overall award. This challenging marine project involved a bespoke contractor designed solution. The team devised a novel solution to ensure the island's harbour and vital link to the mainland remained accessible throughout the construction. They also improved safety by minimising underwater construction works.
Accepting the award, Louis Keating said: "We have been in the business for 30 years and now have over 100 of the best people delivering some of the most innovative, technically challenging building and marine projects in the country. This project had it all, technical challenges, off shore logistics and cutting edge design. It's humbling to have our project voted best in the country by such an esteemed panel of judges."
Project Director, Richard Browne, commented: "This was a highly technical jigsaw which took the efforts of our crews and over 14 separate design specialists to put it together. The largest component of which had to arrive in a 2hr slot at the right stage of the right tide with the right weather conditions."