Low investment in regional infrastructure leading to dangerously imbalanced economy – CIF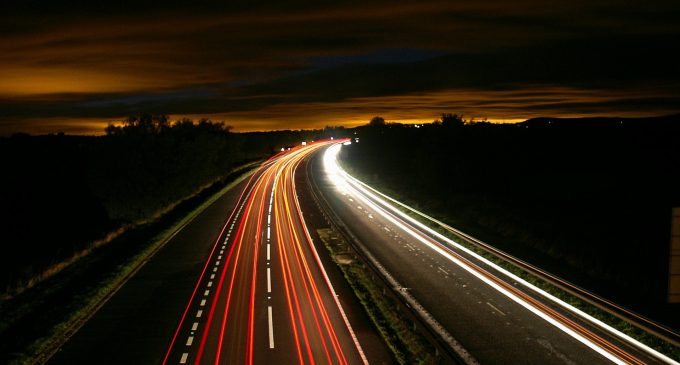 The Construction Industry Federation has warned that low levels of infrastructural investment in regional areas will fundamentally undermine Ireland's economic performance in the next decade. The warning came at the launch of the CIF's Regional Development Roadmap in the Tullamore D.E.W Distillery  attended by Minister for Arts, Heritage, Regional, Rural and Gaeltacht Affairs Heather Humphreys.
The CIF's analysis, carried out by Construction Information Services, shows that approximately 30% of the State's investment in road, rail and utilities is concentrated in the Greater Dublin Area.  When the €1.2 billion Dublin to Shannon pipeline – a project aimed at alleviating pressure on Dublin's water infrastructure – is included, the proportion of investment reaches 48% of the total funding in this sector. This analysis shows the level of investment in roads, rail and utilities such as water and flood defences on a county by county basis.
Speaking at the launch, CIF President, Dominic Doheny said: "The formula for sustained Irish economic success is a strong capital city competing globally for FDI and talent, complemented by dynamic regional economics that are all connected by world-class productive infrastructure. Through a lack of strategic planning and demographic trends, the capital has become the focal point for economic growth in Ireland.
"We need to think of Ireland, North and South, as a region that must compete globally instead of our current fragmented approach. In this scenario for example, Cork, Limerick, Galway, Waterford are shaped into a hub that specialises in supporting high-tech, pharma, bio-tech, and life sciences.  They are connected to each other, to Dublin and globally from advanced port facilities and airports. Dublin may choose to advance towards a financial services and technology hub based on an expanded Silicon Docks model.
The President added that the business as usual scenario sees the greater Dublin area accounting for over 50% of Irish GDP with the capital city continuing to face accommodation shortages, traffic issues and spiralling rents that will reduce its global competitiveness. "Due to its economic importance to Ireland the entire economy is in risk in this scenario. The critical ingredient in this formula is investment in infrastructure throughout Ireland and connecting regional growth centres by advancing various road projects such as the M20, the M5, implementing the National Broadband Plan and providing greater water and waste water infrastructure nationally. CIF analysis shows that for every €1 billion invested in infrastructure generates and sustains 12,000 direct and indirect construction related jobs in the economy. This is before you calculate the social, economic, and personal benefits of better hospitals, water networks, connectivity through broadband, better public transport, and reduced commuting times.
"With greater inter-regional connectivity there are significant cost savings for businesses and economic sectors as it allows economic clusters around Ireland work together in a more efficient and costs effective manner. It also provides them with better access to our ports, a vital consideration post Brexit." Conor O'Connell, CIF Regional Director for the Southern Region said: "Infrastructure is the skeleton that enables our economies to move and adapt. As we face the potential of a 4% drop in GDP over the next decade arising from Brexit, investing in infrastructure is one way to offset this impact.
"The Dunkettle Interchange/N28 project around Cork Port and the N5 Derry to Dublin road are two practical examples of the Brexit-proofing effect of infrastructure investment. The first will support the capacity of the Port of Cork, our nearest Tier 1 Port to Continental Europe. This is critical as post-Brexit, Ireland will not be able to 'landbridge' exports from the UK around the globe. This has the potential to fundamentally undermine the competitiveness of Irish exports particularly in the agri and pharma sectors.
"The CIF Regional Roadmap highlights the many key industries we have outside of the greater Dublin area and what's required to connect these industries with the capital and each other. The CIS' analysis and roadmap shows how imbalanced infrastructure investment on a regional basis. The greater Dublin area is absorbing nearly 50% of investment in this area.  It shows that Cork, as the second largest urban centre in Ireland, is only fifth in terms of investment whilst Limerick, another major urban centre is 8th on the table.  We will be monitoring progress on the delivery of these critical pieces of infrastructure regularly to make the case strongly to rebalance the economy through increasing infrastructural investment in the regions.
"Throughout the recession, Ireland experienced major urbanisation as people moved to cities for employment. As Dublin, has been the primary driver of employment growth and economic activity, its population has grown rapidly. This will continue until Ireland's regions are connected by infrastructure offering real opportunities for careers and quality of life.
"There are several clusters of extremely positive economic activity throughout Ireland that can if we connect them with infrastructure can build a strong diverse society. However, some of these clusters are impeded from further expansion by poor connectivity, both internationally and nationally. The CIF will continue to work with Government to deliver the connective and productive infrastructure that will lead to a balanced economy."