Major Milestone For €233 Million Center Parcs Forest Resort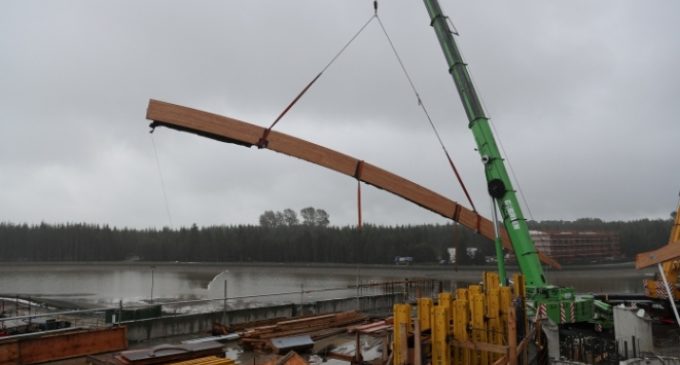 With one year to opening, the €233 million Center Parcs forest resort in County Longford has reached an important milestone as Sisk workers recently welcomed the record sized 53-metre long, 22-tonne, glulam beams that will form the structure of the impressive Subtropical Swimming Paradise. A jewel in the crown of the resort, the Subtropical Swimming Paradise will be heated to a balmy 29.5C year-round and will be Ireland's largest indoor water park.
The record sized glulam beams travelled over 2,000 kilometres from Altheim in Austria before arriving in Ballymahon in Longford. The construction of Center Parcs Longford Forest is now at full tilt with over 750 construction workers on site and spend is at €1 million per week between now and opening in 2019.