Major New Report on Housing Outlines Policy Actions to Boost Affordability and Supply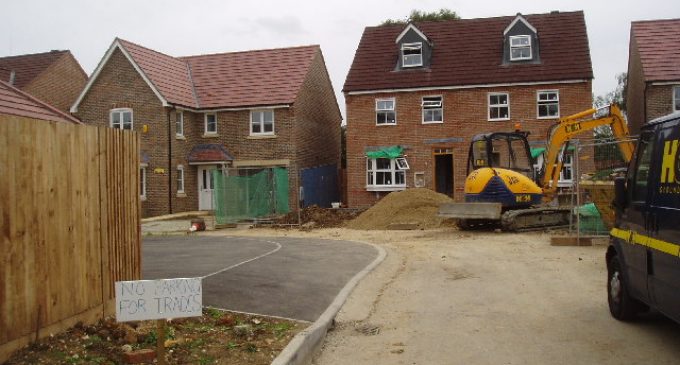 Ibec, the group that represents Irish business, has launched a new national campaign – Better Lives, Better Business championing new policies across four key pillars – housing, infrastructure, planning and sustainability. Better Lives, Better Business is a campaign that aims to make Ireland a better place to live and to work so that Irish businesses can more effectively attract and retain talent.
The new campaign is a response to the pressures now evidently affecting all businesses, regardless of sector, from inadequate housing provision, insufficient public infrastructure, not fit for purpose planning/legal processes and long-term environmental sustainability challenges. The emergence of these problems across the economy are diminishing Ireland's ability to attract and retain the best talent, and are also undermining our competitive base.
Commenting, Danny McCoy, CEO of Ibec, said: "Ireland's ability to attract and retain talent as part of our inward investment strategy is being eroded by a range of problems that are damaging the quality of life of our people including housing shortages, access to essential services and traffic congestion. These problems are feeding into the workplace in the form of higher wage demands, rising commercial rents and pressure on maintaining productivity. Ireland needs to fix these problems or risk developingsystemic economic uncompetitiveness and losing talented people.
"Ibec's Better Lives, Better Business campaign adopts a holistic approach to solving these problems across the four pillars – housing, infrastructure, planning and sustainability. We want to make Ireland a better place to live and work so that Irish business attracts and retains talent."
'Better Housing: Actions to increase affordable supply'.
Ibec has also launched a major new report on housing – 'Better Housing: Actions to increase affordable supply'. The first pillar of this campaign, housing sees the publication of a joint report by Ibec and Property Industry Ireland (PPI) entitled, 'Better Housing: improving affordability and supply'. The report outlines detailed recommendations that the business community believes addresses the root causes of the housing crisis. For copies of the report, please go to www.ibec.ie/betterlives.
Tom Phillips of PII, said: "Resolving the issues facing Ireland's housing market continues to be one of the main priorities for our economy and society. Our recommendations are aimed at unlocking the barriers to supply as well as ensuring a stable and smoothly functioning property market."
Report Findings
A dysfunctional housing market is damaging the quality of life of many people and undermining Ireland's economic prospects.
Future housing demand to average 36,000 new households a year. Pent-up demand means we could see a requirement for 50,000 households in the short-term.
Household size will fall over coming decades creating a need for greater numbers of smaller housing units as part of the overall accommodation mix.
The high cost of development land is the most important factor driving the unaffordability of new housing.
Over 80,000 additional workers are needed in the construction sector as the economy faces huge skills shortages.
Ireland has some of the lowest density cities in the world.
Policy Actions
Introduce government interventions to drive down the cost of development land.
Introduce a new site value tax to replace commercial rates and vacant sites levy by overhauling property related incentives and taxes.
Boost supply and provide greater value for money by building more social housing and reducing government spend on housing assistances.
Ease height and density restrictions by reforming Ireland's planning system to speed up development.
Create a sustainable long-term rental market, including an increased focus on developing the new build to rent sector.
Convene the Expert Group on Future Skills Needs to review and prioritise an upgrade to the construction sector's skills base and capabilities.
Improve the implementation of housing policy and use the existing Labour Employer Economic Forum as a coordination forum.