Progress on Actions to Address Unfinished Housing Developments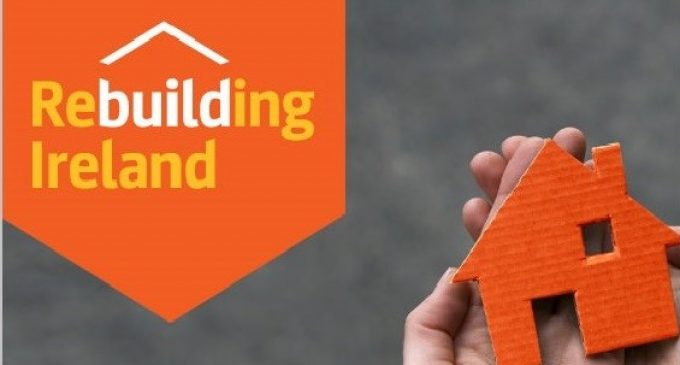 The Government has published the sixth annual progress report and seventh housing survey on tackling the issue of unfinished housing developments. This reveals a 91% reduction in the unfinished developments since 2010 from almost 3,000 to 256.  2017 saw the resolution of 165 developments.
The report includes the results from the 2017 National Housing Development Survey which tracks progress on unfinished housing developments since 2010.  Among the key findings of this year's survey are:
91% decrease in the number of unfinished developments over the last 7 years;
165 developments resolved in 2017;
256 unfinished developments remaining;
74% of local authority areas now contain less than 10 occupied unfinished developments; and
Four local authority areas have no occupied unfinished developments.
Damien English TD, Minister for Housing and Urban Development, indicated that his objective is to resolve all remaining unfinished housing developments especially those within high market demand locations and strive for 100% turnaround.
The Minister acknowledged the results of the 2017 survey which indicate that the parts of developments that are occupied are, in the vast amount of cases, now well established and finished to a good standard. Minister English added: "In the last twelve months we have resolved 165 developments and intend to build on that success with a further push in 2018 to resolve as many as possible of the remaining unfinished developments."
Local authorities and on-the-ground teams have excellent local knowledge and have signalled that a number of sites with 'unfinished' elements are now coming back in for new planning permission. In a number of cases this was at pre-planning stage and throughout 2018 should move on to the determination of planning applications clearing the way for development subject to developer capacity, funding and demand.
Unfinished Housing Development teams established in local authorities to address the 'unfinished' issue have gained enormous experience and knowledge in matters of successful resolution from enforcement through to bonds and effective collaboration with receivers and financial institutions.  This knowledge and expanded capabilities can also now be applied towards matters of Taking in Charge and Vacant Homes Action Plans with the need for Empty Homes Officers.
In conclusion, the Minister commented: "In the last twelve months we have resolved 165 developments and intend to build on that success with a further push in 2018 to resolve as many as possible of the remaining unfinished developments.  I am very pleased with the progress made by my Department and look forward to working with Department officials and local authorities in reducing the number of unfinished developments further throughout 2018."
The Summary  Report is available here http://www.housing.gov.ie/sites/default/files/publications/files/unfinished_housing_developments_-_2017_annual_progress_report_0.pdf