Record Investment in Energy Efficiency and Renewable Energy in 2017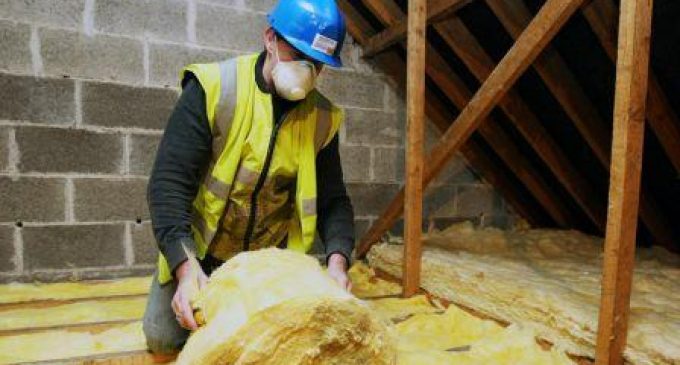 The Sustainable Energy Authority of Ireland (SEAI) has published its annual results for 2017. It shows a record €105 million government investment in energy efficiency and renewable energy, allocated through the Department of Communications, Climate Action and Environment (DCCAE). This included €70 million investment in home and community energy upgrades, 40% of which went to vulnerable homes in, or at risk of, energy poverty. 2017 also saw remarkable growth in the community energy movement, with SEAI's sustainable energy community network more than doubling to 137 member organisations, situated in every county across the country.
Underlining the need for Ireland to adapt to meet the challenges ahead, SEAI also successfully delivered a number of new pilot schemes in 2017. These included a lighting grant for SMEs, a grant for high efficiency dairy farm equipment and the start of a multiyear deep retrofit pilot for buildings. This particular pilot, with an initial focus on the residential sector, will investigate the technical, financial and consumer choice challenges of deep retrofit, informing approaches towards a large scale deep retrofit of buildings in Ireland.
SEAI Chief Executive Jim Gannon said: "2017 was a very significant year for SEAI in many ways as we grew our resources, capacity and re-focused our remit. This allowed us to fully deliver our budget commitments, and positions us to implement expanding government policy objectives and achieve the ambitious vision we set out in our five-year statement of strategy published last year. Our expanded capacity allowed us establish a Behavioural Economics team who will focus on addressing the human and psychological factors that influence the uptake of sustainable energy solutions. All of this mirrors Ireland's growing need to change its energy use and adapt to meet our commitments as a society."
Aside from the large capital investment programmes, SEAI completed comprehensive policy analysis on behalf of the Department of Communications, Climate Action and Environment including the evidence base for aspects of forthcoming renewable heat and electricity support schemes, as well as projections for the Clean Energy Package 2030 targets. SEAI also delivered an extensive range of awareness, advice and training for citizens, communities, public sector including schools, as well as businesses large and small.
SEAI also operates as the Market Surveillance Authority for energy labelling and eco-design, and operates the Building Energy Rating (BER) scheme, alongside other statutory duties.
Gannon added: "This year we are particularly pleased with what we have achieved through close collaboration with other state organisations. This included €5.75 million in significant upgrades in public building and schools primarily, delivered through joint initiatives with OPW and the Department of Education and Skills. We also signed strategic collaboration agreements with the EPA, SFI, ESRI and the Irish Research Council to co-fund energy research, with some early projects already approved. This year we invested €5.25 million in sustainable energy research. Our new research strategy will feature multi-annual funding, which will allow us commit to larger and longer duration projects, yielding more impactful outputs for the Irish energy sector."
Gannon concluded: "Clean energy is vital for the long-term health of our country and future generations. This year has demonstrated that the desire is there among Irish citizens, businesses and communities, but we all know that more must be done. Each of us can have a say in what our energy future will look like and we all have a responsibility to act to the best of our ability. The community energy movement effectively needs to pervade our entire society. I want everyone to make 2018 the year they take part in this debate, by being informed on the choices and supports available to them, whether in their home, business or community."
For more information on the types of advice, support and grants available, visit seai.ie.