Roadbridge is National Winner of 2019 Q Mark Award For Quality Management Systems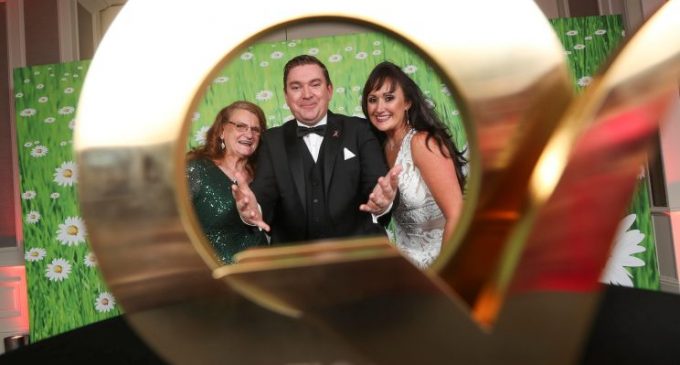 Roadbridge, the Limerick-based international civil engineering contractor with over 50 years of experience, has been named as a national winner at The National Q Mark Awards 2019. Roadbridge, which employs over 700 people and is renowned for finishing ahead of time on projects, claimed the title of National Winner of the Q Mark for Quality Management Systems, sponsored for 2019 by Solus.
Roadbridge has been working towards Q Mark standards for years, as Managing Director Conor Gilligan pointed out: "Having been successful in winning awards in 2014 and 2018, we have seen first-hand the advantages it brings to our dealings with potential customers and has been a very valuable asset in our tenders. Quite simply, it is worth the time and effort, and is excellent value for money."
Irene Collins, MD of EIQA, which runs the Q Mark Awards, said: "This award recognises the enthusiasm and commitment to Quality standards by everyone in Roadbridge, they are clearly delivering their core values in everything they do. Another brilliant outcome for a truly brilliant team!"
14 judges from the world of industry and academia came together to delve deeply into the nominees list this year, and choose those who would walk away with each of the 30 prizes on the night.
Clare O'Sullivan, Director of Innovative Together, who was one of the judges, said: "I am privileged to have such a unique insight into the commitment and dedication of Irish companies, large and small in producing quality goods and services for their customers. Companies who are successful in being nominated for the awards have quality as part of their DNA."
CAPTION:
Pictured at the National Q Mark Awards 2019 were: Irene Collins, MD of EIQA; Ivan Conway of Roadbridge; and Helen O'Dwyer of award sponsor Solus.