Scotland-Northern Ireland tunnel 'set to be scrapped'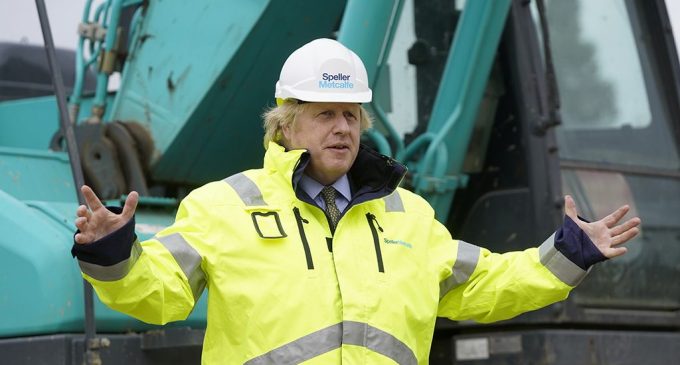 Plans to build a tunnel linking Scotland and Northern Ireland are set to be scrapped for cost reasons, it has been reported.
The project, which had been estimated to cost at least £15bn and promoted by prime minister Boris Johnson, has been declared "dead" by government officials, according to the Financial Times.
The development comes as chancellor Rishi Sunak plans his Spending Review amid strained public finances following the pandemic support packages.
According to the newspaper, one government official said it was "dead — at least for now", while another asserted the idea was "ahead of its time" but could eventually become viable in a future incorporating driverless cars.
In an interview with BBC News in July, former government adviser Dominic Cummings called the project "the world's most stupid tunnel to Ireland".
Originally planned as a bridge, the scheme gained the support of some within the industry, and has been examined by former HS2 chair, Doug Oakervee, as well as Gordon Masterton, chair of future infrastructure at the University of Edinburgh, as part of the government's Union Connectivity Review. The pair were asked to assess the feasibility of such a link, estimate outline costs, and give a timescale for the link and associated works. Their report has not yet been published.
A study of the costs of a fixed link between Wales and the Republic of Ireland is also being carried out, it emerged in July, as a comparator to the prime minister's favoured scheme.
A government spokesperson said: "We recognise the importance of a connected transport network to economic growth, job creation and to the levelling-up agenda and that is why the prime minister asked Sir Peter Hendy to lead the Union Connectivity Review.
"The review will look at future transport priorities based on the wider strategic case for investment and the benefit it will bring to people and businesses across the UK. The full report and government response will be published in due course."
The concept was opposed as an "unsubstantiated vanity project" by Scotland's governing Scottish National Party when it was raised in February 2020.
Last week, Construction News reported warnings from HS2 chief executive Mark Thurston and rail minister Chris Heaton-Harris that the Treasury was looking to save money in its upcoming Spending Review after the financial hit from the pandemic.
Thurston said projects would have to start delivering "more with less" as the government reviews its spending. His comments came amid speculation that the eastern leg of phase 2b, from Birmingham to Leeds, could be shelved to save money.
Source: Construction News UK