'STEM Sells' as interest surges, but creativity and communication skills also vital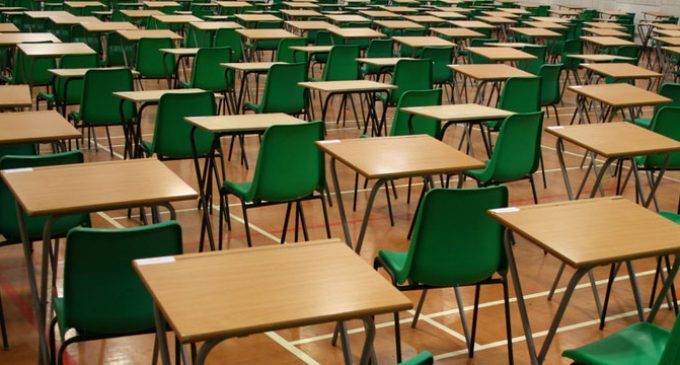 Engineers Ireland has welcomed the continued growth in the number of students sitting exams in Science, Technology, Engineering and Maths (STEM), with the recent Leaving Certificate results showing a 5% increase in students taking STEM subjects at higher level when compared to 2016.
Results obtained from the State Examinations Commission has shown that approximately 1,500, 1,200 and 500 additional students sat higher level papers in biology, maths and chemistry respectively – representing an increase of 6%, 7% and 8%.  The numbers taking higher level maths have been particularly encouraging and have almost doubled to over 16,000 since 2011.
Chartered Engineer and Engineers Ireland Registrar Damien Owens commented: "A solid grounding in STEM areas is vital to addressing global challenges, such as climate change, and to informing public decision-making in our democracy. In the recovering economy, we are facing critical skills shortages across the engineering and technology sectors and it is heartening to see that more young people are interested in these areas."
The number of young women studying STEM has also increased in recent years, yet a significant gender imbalance persists in several STEM subjects. A survey of Engineers Ireland members found that 86% of engineers believe that parents and teachers can do more to break down the societal barriers to girls studying engineering-related subjects.  The survey also found that more than half believed that outdated attitudes, among both women and men generally, are still obstacles to women entering the engineering sector.
To break down these outdated attitudes and perceived barriers to entry, Engineers Ireland's STEPS Programme, a strategic funded partner of Science Foundation Ireland's Smart Futures programme, actively encourages primary and post-primary students to explore the world of STEM through school visits, workshops and programmes including Engineering Your Future and Engineers Week.
"Gender imbalance has been an historic issue in engineering, not just in Ireland but internationally. It is important that we continue to highlight the role of diversity in engineering and encourage more people, especially young women, to study engineering at third level. This will help to ensure a continued supply of qualified, skilled engineers for Ireland's economic growth and development.  Our future engineers will help to shape a better Ireland – and all voices need to be heard," Mr Owens said.
The Engineers Ireland Registrar also highlighted the need for students to excel in creativity and innovation – in addition to numerical skills – to build a successful career in a sector that offers jobs and salary progression.
"A basic curiosity and ability to analyse the real world are key to a lifetime of rewarding career opportunities in the engineering sector. Maths and science knowledge are valuable aptitudes for an engineer but most importantly, a career in engineering in all its forms involves innovation, creativity and communication – traits which were not fully assessed in today's Leaving Certificate results.
"There are many misconceptions about the 'type of person' who should pursue engineering at third level and as a career. The world of engineering is open to everyone – girls, boys, creative thinkers, curious minds, problem-solvers and leaders," Owens concluded.