Students should consider all routes into engineering to deliver crucial infrastructure and technology – Engineers Ireland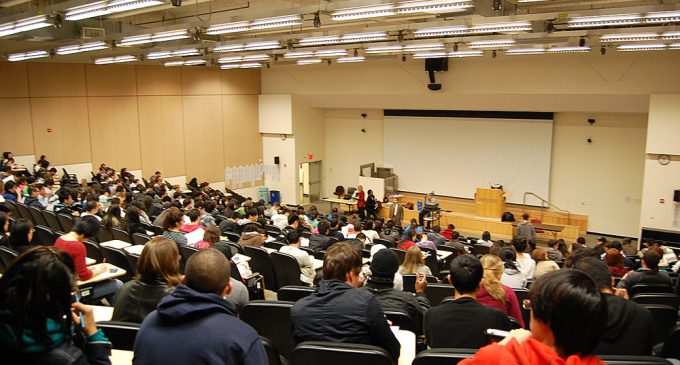 Ireland must produce more engineers at a quicker rate to keep up with demands on the country's infrastructure and technology, says Engineers Ireland, as first-round CAO offers to students issue this week.
Speaking as the 2017 Leaving Certificate results showed a significant boost of 5% in the numbers sitting STEM subjects (science, technology, engineering and maths) at higher level, when compared to 2016, Chartered Engineer and Engineers Ireland Registrar, Damien Owens, said: "While we need to ensure we have a modern capital infrastructure in place to underpin Ireland's economic recovery and meet anticipated economic growth, we also need a skilled labour force ready to create and fill the jobs of the future."
Damien Owens said there is great demand "for engineers of all kinds" and encouraged those who are not offered the points they need for their preferred engineering course at third level, to consider "all routes into engineering" including apprenticeships or other skills-based training which are increasing in popularity, and have strong backing by State agencies such as SOLAS.
He said: "There is huge demand right now for qualified engineers, from civil to support the country's critical infrastructure needs, to chemical, mechanical and those specialising in chip design, software and process automation."
He added: "Ireland's economic recovery and demographic trends are placing extreme demands on the country's infrastructure and technology, including in housing and the digital economy. The acute shortage of skilled professionals is threatening the country's supply of new infrastructure and technology, thereby potentially undermining our future prosperity."
Engineers Ireland recently published The State of Ireland 2017 report on infrastructure which shows that additional investment is needed to build modern capital infrastructure particularly in areas such as transport, broadband and water.
"However for these projects and ambitious plans such as the Government's National Planning Framework to succeed, there is a skills gap, and the country needs to produce more engineers at a faster rate than it currently has done," he added.
"Apprenticeships and further skills-based training, in addition to the traditional third level path, offer a real opportunity to develop professional and technical skills which are valued by employers and are now so badly needed in industry. There were over 8,000 engineering apprenticeships in 2006 but numbers have dropped by as much as 75% in recent years. There are a growing number of these opportunities now on offer so it is vital that the Government and the Apprenticeship Council continue to follow through on the commitment to rejuvenate this area and double the number of apprenticeships nationally by 2020. It is incumbent on policy-makers, education leaders and industry to collectively create greater awareness of and access to the many opportunities into the sector for students."
Encouraging those who will receive a CAO offer of an engineering course to accept their offer and pursue a career in engineering, Owens said: "An engineering qualification offers a chance to do extremely rewarding work, enhance people's lives, and explore almost unlimited career opportunities. The opportunities for creativity in engineering work are far-reaching  with engineering-led solutions touching the lives of everyone within our society. These solutions include tangible works such as bridges and flood defences, to heart stents, prosthetics, as well as the invisible technology that is all around us and supports our everyday lives."
Damien Owens concluded: "There is also a need for a more diverse workforce and it has never been more important to inspire and encourage more people, especially women, to study engineering at third level and to choose a career in engineering."