Twenty-five new firms named among Ireland's best managed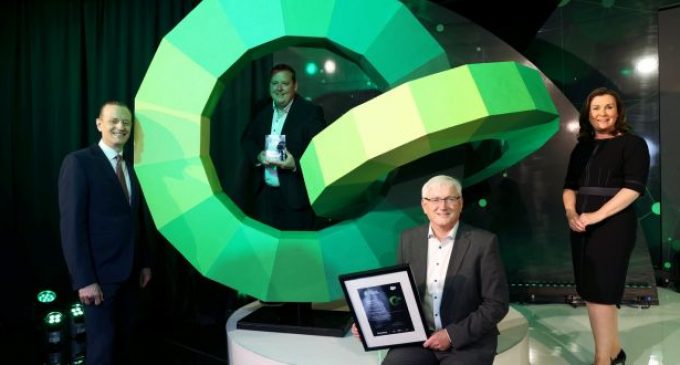 Twenty-five new companies have been named among Ireland's best managed companies by Deloitte.
There are now 139 companies recognised by Deloitte as Ireland's best managed firms. This year's awards, which took place in association with Bank of Ireland, had the highest number of new applicants in the 13-year history of the initiative and culminated in a virtual ceremony.
The network of companies created by the awards has a combined turnover of €8.5 billion and employs a total of 40,000 people.
The winning companies represent 26 counties across Ireland and come from a range of sectors, from retail and hospitality to manufacturing and construction. This year's winning cohort of companies also features a strong presence from the technology sector.
Ireland's best managed companies awards programme "promotes and recognises excellence in Irish-owned and -managed companies and is the only awards scheme on the island of Ireland that considers a business's performance from every perspective".
Entrants to the programme compete for the designation in a process that evaluates the calibre of their management abilities and practices in addition to the strategy, capability, innovation, culture and financial performance of their companies.
Winners
This year's 25 companies are: Acacia Facilities Management (Dublin); BidX1 (Dublin); Camile Food Group (Dublin); Clonakilty Food Co (Cork); CR2 (Dublin); CWSI (Dublin); Digital Marketing Institute (Dublin); Dowds Group (Antrim); Errigal Contracts (Monaghan); Fortus (Dublin); H&MV Engineering Limited (Limerick); Keltech (Waterford); Mannok (Fermanagh); Marco Beverage Systems (Dublin); Modubuild (Kilkenny); MPA Recruitment (Derry); PEI Surgical (Dublin); Sanbra Fyffe (Dublin); Stafford Lynch (Dublin); The Brennan & Co Group (Dublin); Totalmobile (Antrim); Triangle (Dublin); Village Vets (Meath); Welltel (Dublin); and Windsor Motor Group (Dublin).
Mayo company Portwest received the inaugural Family Business Award, supported by the Family Business Network. The company is a global manufacturer and innovator of workwear, safety wear and PPE.
Construction company Errigal Contracts was awarded the inaugural Best in Innovation Award, in association with Salesforce. The company is a specialist in partition systems, external facade, interior fitout, ceilings and bespoke solutions.
Seventeen companies achieved gold standard at this year's awards, having requalified for their fourth consecutive year, and 12 companies were awarded platinum standard, requalifying for their seventh consecutive year.
Source: The Irish Times