Wood Awards Ireland Held in Farmleigh House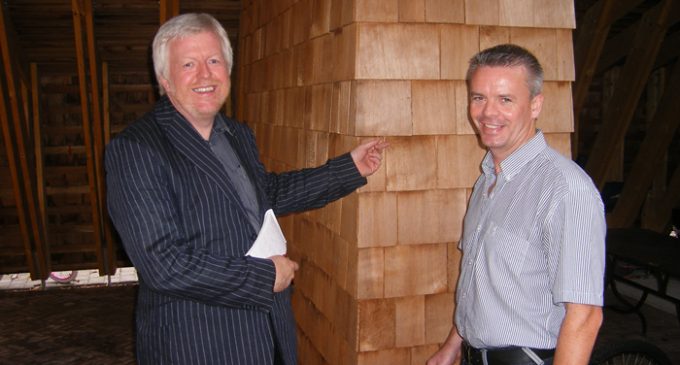 The Wood Awards Ireland were presented in Farmleigh House on Thursday, November 17, with Bucholz McEvoy Architects named as the overall winner for their work on the Samuel Beckett Civic Campus on Ballyogan Road, Dublin. The competition, presided over by Minister of State Andrew Doyle, celebrates the use of wood by Irish designers, architects, engineers and craftspeople. The Wood awards are organised by the Wood Marketing Federation with the support of the Royal Institute of Architects of Ireland.
Speaking at the awards ceremony, Minister Doyle said "The range of categories for which Awards were made emphasise the versatility of wood in the various uses.  Wood Awards Ireland is more than a competition among individual projects, even though those projects represent the very best of what can be achieved by designers, architects, engineers and craftsmen working in timber. They also highlight Irish forestry sector, which has been engaged very successfully in cultivating a renewable and sustainable resource that provides a raw material for our sawmilling and timber processing industry".
Doyle also spoke about the potential to extend the use of wood construction into the medium rise and multi-storey building sectors, noting that wood construction stores carbon and considerably reduces the level of greenhouse gas emissions associated with construction.
The overall winners received specially commissioned wooden sculptures by Michael Warren.