89% of House Hunters Have Under €300,000 to Spend on a New Home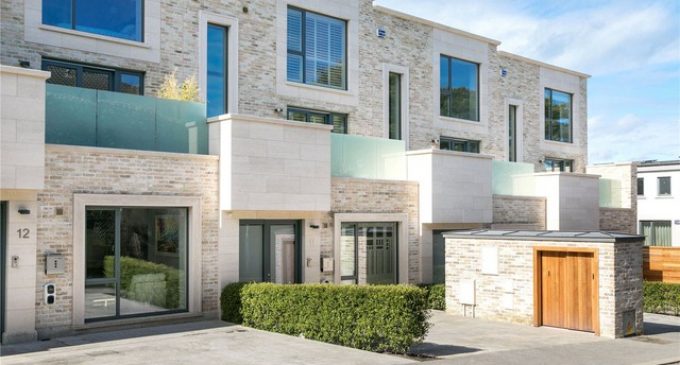 A new house, a central location, good transport links and a back garden are the top four 'must have' features house hunters require when searching for their new home, according to research from Perfect Property, Ireland's innovative property search engine that lists properties for sale and to rent.
The research also shows that the busiest hour of the day for online property searches is 4 pm, with 70% of house hunters looking for a house, while 30% are seeking an apartment. When it comes to maximum budget, just over a quarter (26%) of Perfect Property users say their budget is €300,000, with 19% saying €150,000 and 7% citing €200,000. The maximum budget figures are as follows:
€100,000          10%
€125,000          11%
€150,000          19%
€200,000          17%
€250,000          6%
€300,000          26%
€400,000          6%
€500,000          5%
The research was conducted to tie in with the launch of Perfect Property's new online search feature – Perfect Match – which allows users to search for the exact features they require from their new home, saving them hours of trawling through irrelevant and unsuitable property profiles online.
Currently, most search options online are restricted to property type, area and number of bedrooms. Perfect Match, however, allows users to refine the search to suit their exact requirements and, most importantly, their budget. It also allows them to specify what type of buyer they are – a first-time buyer, a mover, a down-sizer or an investor. The platform, which allows users to search multiple counties at once, will only match buyers with properties that deliver on specific search criteria, making it quicker and easier.
Perfect Property has been able to identify the preferred 'must have' features by those already using the online platform. In order, they are:
New homes
Central location
Good transport links nearby
Back garden
Central heating
Parking
Quiet location.
As most buyers now search on mobile devices, all results are displayed on a mobile-friendly map, making the search even easier. Each listing also incorporates independent information about the local transport links, schools, shops and restaurants. These are marked on a map, with distances listed.
Laura Pollard, Managing Director of Perfect Property, says the new smart search service has been developed in response to a growing demand from Perfect Property users. "We noticed that a lot of Perfect Property users were searching without identifying a specific area, in a bid to figure out where they can afford a property that meets their needs," she said. "We knew there had to be an easier way, so we threw out the traditional searching process and came up with Perfect Match. Being able to specify your exact list of requirements including the ability to add potential, or move in and enjoy from day one, is so important. In less than 30 seconds, you will be able to see where properties are that match your specific needs."
Featuring properties from a range of estate agents including REA, Knight Frank, REMAX and Sotheby's, the Perfect Property platform has a wide range of user-friendly features, meaning it is fast becoming the property search portal of choice for home buyers and sellers, as well as those seeking a new rental property. They include:
An Agent Finder tool, which allows home sellers to identify and compare Estate Agents operating in their locality
Perfect Room – a tool which allows users to see how a room in a property might look when they have transformed it in their own style. Users can simply slide the picture across to unveil the transformation before their eyes.
A range of top tips and advice for those who are house hunting.