€3.7 Million Drawn Down as Rebuilding Ireland Home Loan Proves Popular in Fingal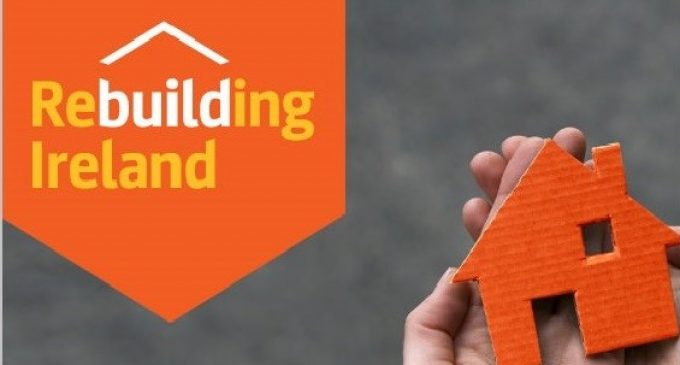 Fingal County Council has received the highest amount of applications among the 31 Local Authorities for the Rebuilding Ireland Home Loan and has overseen a draw down of over €3.7 million since the scheme commenced. Since the start of the scheme on February 1, Fingal County Council has received 340 applications and already 136 provisional loan approvals have been issued, of which 17 have been drawn down at a total value of €3,764,640.
The Rebuilding Ireland Home Loan is a Government backed mortgage for first time buyers, available through the Local Authority, which can be used to purchase a new or second-hand property. A Rebuilding Ireland Home Loan provides up to 90 per cent of the market value of the property.
The maximum loan amount is determined by where the property is located so in the Dublin region this has resulted in a maximum loan of €288,000 which, with the borrower providing the 10 per cent deposit of €32,000, facilitates the purchase of a property worth €320,000. To be eligible for a Rebuilding Ireland Home Loan a person must have an annual gross income of not more than €50,000 as a single applicant or not more than €75,000 combined as joint applicants.
The maximum term on a loan is 30 years with the term calculated on the both the age of the oldest applicant and the payment capacity. There are three different products available over two terms of 25 and 30 years. The 25 year term has a fixed interest rate of two per cent. Any term greater than 25 years will result in a fixed interest rate of 2.25 per cent or a variable rate, starting at 2.25 per cent.
Margaret Geraghty, Director of Housing and Community at Fingal County Council, said she was delighted with the interest that has been shown to date in the Rebuilding Ireland Home Loan. She said: "It has turned the possibility of buying their own home into a reality for people who had not been able to access funding through the banks. The loan approvals are for a mix of new and second hand houses as well as apartments and with 72 building sites across the county currently active and set to deliver 12,213 homes, with a range of properties available within the Home Loan price range."
The Mayor of Fingal, Cllr Anthony Lavin said: "It is a positive sign that there has been an excellent response to the Rebuilding Ireland Home Loan and it is also extremely encouraging that over €3.7 million has been drawn down in the first seven months of the scheme."
To date the Council have declined 107 loan applications with the reasons for doing so varying from insufficient savings, to not demonstrating repayment capacity at the level they are looking to borrow. As part of the process the applicant's information is sent for a thorough assessment by the financial underwriter who will recommend a decline or approval of the application. All recommendations are then brought to the Council's Credit Committee for final decision. Around 10 per cent of those declined have subsequently seen their applications accepted following re-submission with additional information or re-arrangement of their financial circumstances.