Grafton seeks to expand its presence across Europe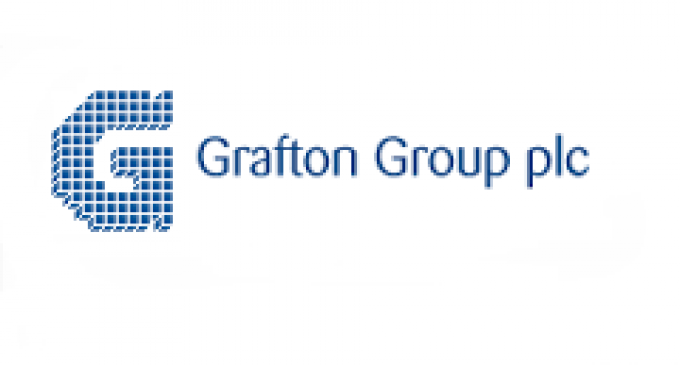 Grafton, the Dublin-headquartered builders merchanting and DIY retail group, is actively reviewing opportunities to expand its operational presence in western Europe.
In the group's newly published annual report, chairman Michael Chadwick said that part of Grafton's growth strategy is based on extending its geographic coverage into other western European countries and regions, "that offer attractive consolidation opportunities".
"The group is at an advanced stage in a review of specific markets that fit with its strategic priorities and which may provide attractive market entry points at the current stage of the economic cycle," he said.
"The medium-term strategy is also focused on identifying innovative opportunities, including new routes to market that could provide the group with new platforms for its future profitable growth," Mr Chadwick added.
Grafton operates in Ireland, Britain and Belgium. Speaking after its AGM, yesterday, chief executive Gavin Slark said that slow, but steady, progress is being made here; while the recovery is ongoing in the UK.
While he said Belgium remains challenging, Mr Slark said progress has been made and further scope to develop exists there. He said Grafton's Belgian presence has given the board a good feel for doing business in mainland Europe. He also said the company remains open to acquisitions and is always looking at opportunities.
In a trading update published to coincide with yesterday's shareholders' meeting and covering the first four months of this year — Grafton said that market conditions have remained "broadly positive", with growth being supported by the continued economic recovery in Ireland and Britain.
It said group revenue for the period amounted to €973m. That is up 6.7% on a year-on-year basis, and 9.6% in constant currency terms.
While the UK merchanting business is Grafton's main earner, its Irish DIY operations namely the Woodie's brand saw modest revenue growth.
Mr Slark says the group is "well-positioned to benefit from growth in its markets and from ongoing development activity".