Regeneron plan is ahead of schedule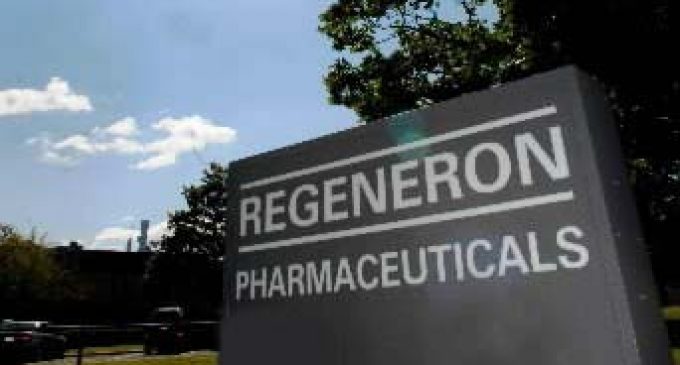 FIVE years after Dell vacated its manufacturing facility in Limerick, the same building is full of life once again, with hundreds of high-level jobs being created.
Biopharmaceutical giant Regeneron says it is on track to start its operation in 2016, with the 12-hectare former manufacturing facility for computers set to accommodate hundreds of new workers producing medicines for the treatment of eye diseases and other conditions.
Almost €300m has been invested in the site, which will operate on a 24/7 basis, employing scientists, engineers, technicians and administrative personnel.
Bosses at the company have revealed they are ahead of schedule in bringing in 300 staff, with half this number already on the books.
Finance Minister Michael Noonan said the project has "progressed beyond our most optimistic expectations", while Daniel van Plew, a senior vice-president at Regeneron, said the company had been impressed by the "positive, can-do attitude" of the local community.
But the investment is not only confined to high-tech positions.
There is an average of 942 people working around-the-clock at the former Dell factory each day, from a variety of backgrounds including electrical, civil and mechanical engineering, as well as construction workers.
Some 40 local companies have been appointed as subcontractors.
Mr van Plew said: "Our approved drugs and robust development pipeline have transformed Regeneron into one of the largest and fastest-growing biopharmaceutical companies in the United States. As our second industrial production suite, and the first outside the United States, the Raheen Business Park site will play a prominent role in the company's future."
He said the firm was "super happy" to be in Limerick, pointing out they use the city's hotels, restaurants and art galleries as a result.
The company says more than 60 kilometres of piping has already been installed in the factory to allow the flow of materials which will be used for medicinal injections.
Meanwhile, some 48,000 tonnes of recycled material has been reused on site.
Of the 150 staff who have already secured jobs in Regeneron, 38% hail from Limerick, with the majority studying at UL or LIT.
Mr Noonan says Limerick is now "a manufacturing power".
"Regeneron is going to be one of the brand leaders in the promotion of Limerick city and the region," he said.
"We are punching well beyond our weight. We have a third of the action for a sixth of the population. Now we are achieving critical mass, we hope this will continue."
The Finance Minister added: "The region is in good shape".
Based in Tarrytown, New York, Regeneron discovers, invents, develops, manufactures and commercialises medicines for the treatment of serious medical conditions.
It commercialises medicines for eye diseases, and is developing products to tackle rheumatoid arthritis, asthma and atopic dermatitis.