RIAI Registered Architects Open Their Doors For Annual Partnership With Simon Communities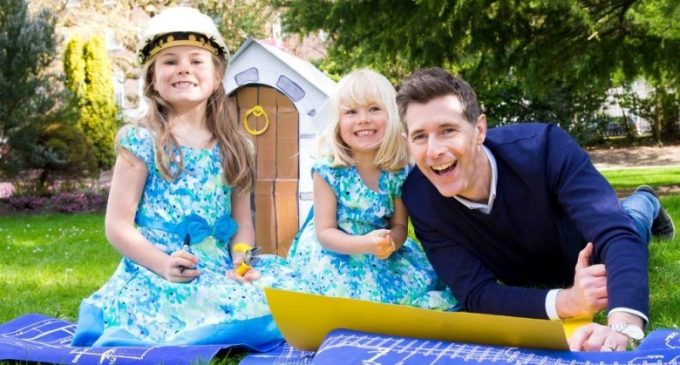 One of the country's best-known architects, Dermot Bannon, was on hand recently to launch the RIAI Simon Open Door campaign, aimed at raising funds to help tackle the housing and homeless crisis. Now in its 14th year, the campaign will run from Monday, 14th May until Sunday 20th May.
As part of the annual partnership between the RIAI and the Simon Communities, members of the public are encouraged to sign up for a one-hour consultation with an RIAI-registered architect in exchange for a donation of just €90. All funds raised go directly to the Simon Communities of Ireland.
Since the initiative began over €700,000 has been raised nationally. Last year alone generated €124,000 for the charity, which provides support services to over 11,000 people across Ireland who are experiencing homelessness and housing insecurity.
Registration for the week-long event is now open and home owners are encouraged to book a slot with an RIAI-registered architect in their local area by visiting www.simonopendoor.ie
Speaking at the launch, Kathryn Meghen, RIAI CEO, said: "Last year, 191 RIAI-registered architects across the country completed 1,366 one-hour consultations and we would encourage as many architects as possible to again consider giving up their time to contribute their expertise for this worthy cause this year. Building is complex and a consultation with an RIAI-registered architect is a great opportunity for homeowners to explore the most economic and appropriate options to meet their needs. We're urging interested members of the public to book early to avoid disappointment as the slots are expected to fill up quickly."
Niamh Randall, National Spokesperson for the Simon Communities said: "Unfortunately, homelessness in Ireland remains a major challenge. As of February 2018, figures showed that almost 10,000 men, women and children remain trapped in emergency accommodation and many thousands more are experiencing housing insecurity. The RIAI Simon Open Door campaign is a wonderful initiative, which raises much needed funds for the Simon Communities of Ireland and supports our work in addressing the housing and homelessness crisis all around the country. Partnerships like these make a real difference.  We would like to take this opportunity to thank those who have supported us in the past and we hope that new supporters will get involved this year."
RIAI-registered architects can pledge to donate an hour of their time by signing up at www.simonopendoor.ie/architects
Architects who have queries relating to registering their practice for the RIAI Simon Open Door campaign are asked to email Emma at egilleece@riai.ie