Senior Management Appointments at Cairn Homes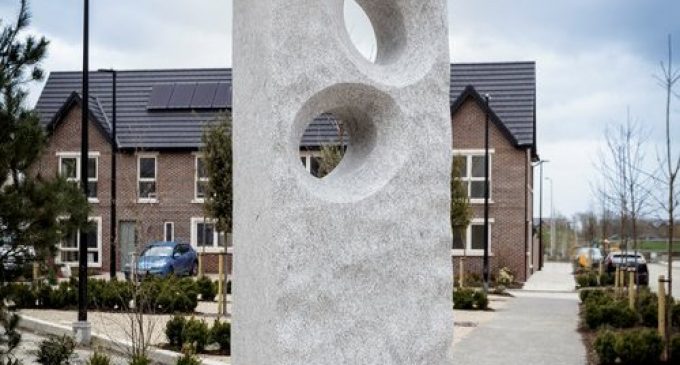 Cairn Homes plc, the leading Irish home building company, has announced three senior management appointments – Maura Winston as Director People and Organisation; Fergus McMahon as Commercial Director; and Kevin Cleary as Technical Director.
Commenting on  the new appointments, Michael Stanley, Chief Executive of Cairn Homes, said: "I'm delighted to be adding to the already exceptionally strong team that we have at Cairn. Over 2,500 customers have already chosen a Cairn home since we started business four years ago.
"As we continue to scale as a business and  deliver more high-quality and competitively-priced homes to Irish families, it's important that we add the skills and expertise required to sustain growth for the long term. With Maura and Kevin joining Fergus on our senior leadership team it will ensure the continued development of our company and our performance as Ireland's leading home builder."
Appointed to the newly created position of Director of Organisation and People, Maura Winston's role will involve driving change management and the people agenda within Cairn. Maura has particular expertise in working with leadership teams to deliver the people strategies to transform performance and culture. Maura has spent the last 10 years working with the Federal Court of Australia, most recently as Director of Innovation and Change Management.
Having previously held the role of Managing Quantity Surveyor at Cairn Homes, Fergus McMahon will move to the broader role of Commercial Director next month. Fergus will continue to lead the existing Quantity Surveying (QS) teams and will also take over responsibility for the company's procurement strategy and supply chain development.
joins Cairn as Technical Director, which will see him lead the planning and design teams with a focus on the optimisation of the Company's land assets.  Kevin, a chartered engineer with 25 years of experience, joins Cairn from Multi Ireland, where he was responsible for unlocking the development potential of Blanchardstown Town Centre and the surrounding 85-acre landbank. Prior to this Kevin also worked with the DAA group and Landmark Developments.
Maura, Fergus and Kevin join an experienced team at Cairn including the recently appointed Director of Consumer, Sarah Murray who has responsibility for the sales and marketing team as well as leading out on Cairn's customer experience. Sarah joined Cairn earlier this year from Sherry FitzGerald where she was Director of New Homes.