Tuath Housing Set to Finalise €118 Million Low-Interest Financing Deal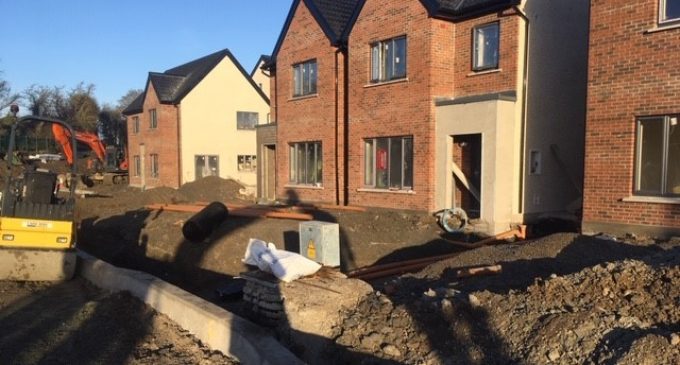 Ireland's fastest growing Approved Housing Body plans to capitalise on the current 'lower for longer' interest rate environment to accelerate its planned delivery programme of 2,000 social homes by end 2022. Tuath Housing Association currently manages 5,000 social homes across Ireland with plans to scale to 7,000 homes in the next three years.
The Housing Finance Agency (HFA), has provided financing of €186 million in the last three years representing two thirds of Tuath's borrowings for the period 2016 to 2018. The new funding package is designed to complement current and future debt funding via the HFA. As part of Tuath's drive to diversify its financing, the association sought out alternative sources of funding and innovative ways to leverage existing resources. Funders responded positively.
Tuath plans to deepen its existing relationship with AIB Corporate Banking and looks forward to working with German bank Norddeutsche Landesbank Girozentrale ("NORD/LB"). NORD/LB has significant experience in social infrastructure financing in Ireland and across Europe and is the funder for the TORC Housing Partnership, which includes Tuath, for the second phase of the Government's social housing PPP. The €120 million finance package will be provided at exceptionally low interest rates of below 2.5%, fixed for up to 25 years. 
Brian Nevin, Head of Treasury at Tuath Housing, explained: "In the current competitive financing market, lenders and investors are increasingly recognising the benefits of providing debt finance for social housing. The housing market in Ireland tends to experiences flux, with peaks and troughs but we cannot afford to dip in and out of social housing delivery. The provision of social housing must be a constant, despite any ups and downs in the housing market. This innovative use of debt financing supports the State's long-term commitment to social housing. We need to be consistently investing in social housing. Tuath will continue to innovative to ensure the ongoing delivery of urgently needed new homes for families across Ireland."
"AIB is delighted to continue to back Tuath with the provision of much needed social housing. AIB, as one of the leading suppliers of credit in the housing sector, is fully committed to providing funding for social housing, and the opportunity to strengthen our relationship with Tuath is an important part of this," sais Cathy Bryce, Managing Director of AIB Corporate, Institutional and Business Banking.                               
John Hanley, Senior Director at NORD/LB, noted: "As a State-owned bank with a long historical involvement and a long-termperspective on the financing of social infrastructure in Ireland and across Europe, we are delighted to be working with Tuath on these projects to increase the availability of much needed social housing in the Republic."