Turnover in Top Construction Firms Grows to €6.72 Billion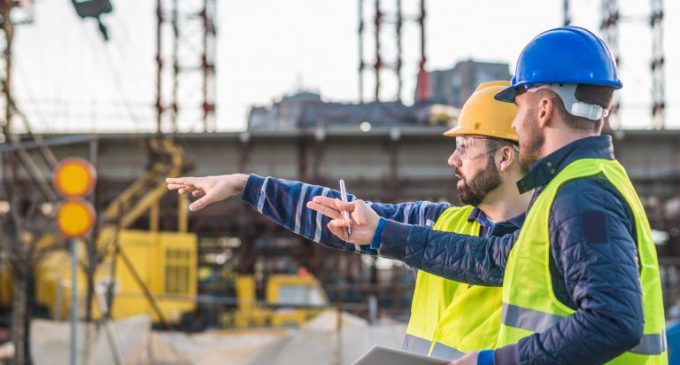 The combined turnover of Ireland's top construction firms has increased by €720 million on last year according to Construction Magazine's annual Top 50 CIF Contractors listing for 2018. The annual listing gives a snapshot of the overall growth in Irish construction as it delivers many larges cale projects throughout Ireland and the world, attracting foreign direct investment to Ireland and exporting over €1.6 billion in construction expertise.
According to Construction Magazine's figures the Top 50 Irish Contractors reported a combined turnover of €6.72 billion over the last 12 months, with €5.1 billion of this activity taking place in Ireland and a €1.62 billion resulting from exported construction services.
Tom Parlon, Director General of CIF, commented: "Irish main and specialist contractors are absolutely critical to the Irish economy's competitiveness. The largest corporations in the world locate in Ireland for many reasons. But, if our main and specialist contractors were not world-class they would never establish a footprint here. Ireland is working because this sector is working.
"Without the success of Irish construction, we would not have had the ability to attract tech savvy and forward-thinking multinationals like Linkedin, Google, Facebook, Eli Lilly to name but a few, and this is now recognised by the IDA and the wider Government apparatus.
"The construction industry is changing, we are innovating and leading the way in how we implement new and improved technology, how we attract and retain workers and how we work together more generally. We have emerged from the depths of the recession leaner, more modern, sustainable, adaptable and resilient. But there are significant improvements, that still need to be made in order to preserve and support our sector's recovery into the future.
"We must enable more companies to grow and become world-leaders. To do this, we need the Government to set out an export-led growth strategy for this important sector. We also need to fix our procurement system here at home and ensure the right supports are in place to help build companies of scale. Finally, we must also work to attract workers back into the industry and make the process of moving home from abroad and gaining work in the sector more streamlined."
The Construction Magazine Top 50 CIF Contractors 2018
| | |
| --- | --- |
| 1. John Sisk & Son (Holdings) Limited | €950,000,000 |
| 2. Mercury Engineering | €600,000,000 |
| 3. BAM Civil Ltd | €470,000,000 |
| 4. John Paul Construction Ltd | €360,000,000 |
| 5. Jones Engineering Group | €350,000,000 |
| 6. Bennett (Construction) Ltd | €325,000,000 |
| 7. JJ Rhatigan & Company | €245,000,000 |
| 8. Dornan Engineering Ltd | €218,400,916 |
| 9. Roadbridge | €213,997,269 |
| 10. Winthrop | €208,000,000 |
| 11. P J Hegarty & Sons U.C. | €205,000,000 |
| 12. Collen Construction | €200,000,000 |
| 13. mac-group | €185,000,000 |
| 14. Kirby Group Engineering | €167,620,000 |
| 15. Walls Construction Ltd | €162,601,921 |
| 16. Designer Group Engineering Contractors Ltd | €151,000,000 |
| 17. Suir Engineering Ltd | €122,000,000 |
| 18. Ardmac Limited | €107,063,334 |
| 19. Flynn Management & Contractors Ltd | €105,999,557 |
| 20. Specialist Technical Engineering Services (STS Group) | €98,900,000 |
| 21. Stewart Construction | €98,000,000 |
| 22. Murphy International | €84,000,000 |
| 23. SIAC Construction Ltd | €80,500,000 |
| 24. Wills Bros Ltd | €70,000,000 |
| 25. L & M Keating Ltd | €67,000,000 |
| 26. Leo Lynch Group | €62,540,000 |
| 27. Ganson Building & Civil Engineering Contractors Ltd | €60,369,983 |
| 28. Duggan Brothers (Contractors) Ltd | €49,767,200 |
| 29. Monami Construction Ltd | €45,101,228 |
| 30. Purcell Construction Limited | €44,000,000 |
| 31. Kilcawley Building & Civil Engineering (Sligo) Ltd | €42,100,000 |
| 32. Gaeltec Utilities Limited | €41,773,000 |
| 33. MDY Construction Ltd | €38,481,326 |
| 34. Clancy Project Management Ltd t/a Clancy | €38,028,030 |
| 35. Glenman Corporation Ltd | €37,000,000 |
| 36. Radley Engineering Ltd | €36,432,204 |
| 37. Lynskey Engineering Ltd | €36,290,710 |
| 38. BMD & Company Limited | €34,585,458 |
| 39. Glenbeigh Construction Limited | €30,053,407 |
| 40. David Flynn Ltd | €29,400,000 |
| 41. Jons Civil Engineering Co Ltd | €29,000,000 |
| 42. MMD Construction Cork Ltd | €28,744,559 |
| 43. Mythen Construction Limited | €28,465,172 |
| 44. Vision Contracting Ltd | €27,734,526 |
| 45. T&I Fitouts Ltd | €27,113,921 |
| 46. Buttimer Engineering | €25,156,124 |
| 47. Townlink | €24,482,380 |
| 48. Clonmel Enterprises Limited | €22,328,927 |
| 49. John Cradock Ltd, Civil Engineering Contractors | €21,000,000 |
| 50. Tritech Engineering | €18,000,000 |
| Top 50 Total | €6,723,031,152 |