Upgrade to Dublin Airport Runway to Create 150 Jobs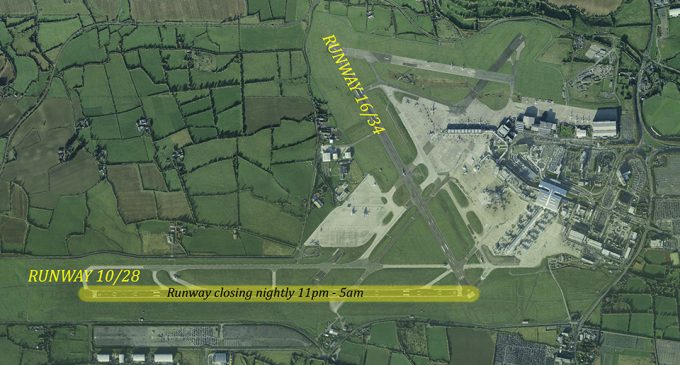 An 18-month upgrade of Dublin Airport's main runway is expected to create 150 jobs.
Construction on the runway is expected to start on the night of Monday, November 14, and to continue for 18 months. As the work requires the runway to completely close, construction is planned to take place between 11 pm and 5 am at night to avoid disruption. Flights during that time will be served by Dublin Airport's secondary runway. New ground lighting systems and a complete resurfacing are planned for the runway which handle's about 95% of all flights at the airport.
"Our main runway has been the workhorse of Dublin Airport since 1989 and has allowed the airport to grow from five million passengers per year to a record 25 million passengers last year," said Dublin Airport Managing Director Vincent Harrison, "More than four million aircraft have taken off or landed on our main runway during the past 27 years and it's now in need of a substantial overhaul."
The work, which is weather dependent, is due to take place every weeknight for the next 18 months. It will involve a full resurfacing of the main 2,637-meter-long runway. The project also includes replacing the runway's ground lighting system with LED lights, which will reduce energy consumption by about 66%.