Burkeway Homes Purchases Residential Site in Galway City Centre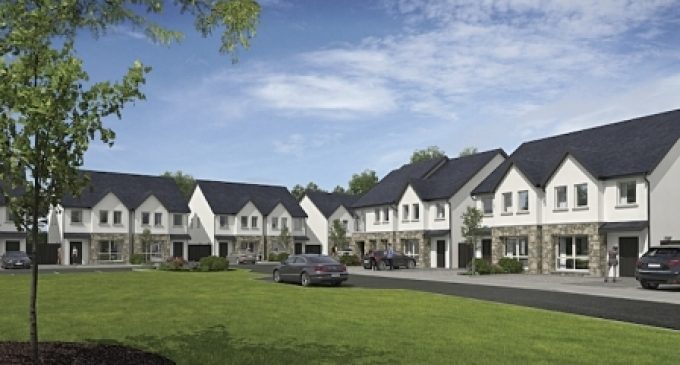 Following on from a strong year in 2018, this year will see even more activity for leading Galway property developers, Burkeway Homes. Responding to the housing demands of the Galway public, Burkeway Homes recently announced three new residential developments with a gross development value of over €100 million.
Early in 2018 Burkeway Homes completed Maoilín on Ballymoneen Road, Knocknacarra, consisting of 102 quality homes. In November, Phase 1 sales of Breacán, a small exclusive development consisting of 15 quality homes, located on Letteragh Road was launched and fully sold out. A few weeks ago planning permission was granted for a 197-unit residential development situated on 18 acres in the quaint suburban village of Bearna. Construction on this impressive new development will commence in January.
Given the strong demand for quality homes close to the city, Burkeway Homes has acquired an additional 7-acre site on Letteragh Road, Galway. The team at Burkeway Homes has already begun to design its latest scheme for this new site, which it is envisaged will consist of 100 plus residential units. When planning is formally lodged early this year, Burkeway Homes will be one of the first property firms to lodge a Strategic Housing Development (SHD) application for Galway City.
For this latest housing project, Burkeway Homes chose this site due to its prime location. While only a stone's throw from the City Centre, Letteragh Road is nestled in a country setting within close proximity to numerous amenities such as the National University of Ireland Galway, University Hospital and Salthill village.
Burkeway Homes Managing Director, Michael Burke commented: "2018 was another busy year for Burkeway Homes with some customers receiving keys to their new home and others selecting their future home currently under construction. 2019 will see even more activity as more home buyers find their dream home in the recently approved Bearna development and our new Letteragh Road site. We look forward to building a wide variety of quality homes to suit the varied budgets and lifestyles of our prospective homeowners."