Kingspan creates 'covolve' a new digital accelarator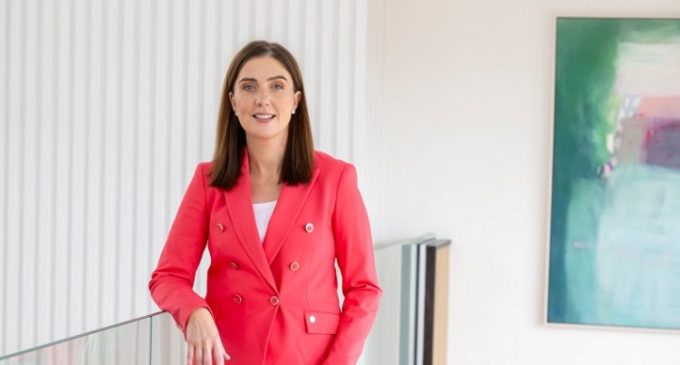 Covolve a new digital accelerator backed by international building materials firm Kingspan, was launched recently at the company's global innovation centre in Kingscourt, Ireland. The launch follows a five-year digital transformation journey at Kingspan and will drive innovation throughout the construction industry. Unlocking the collective potential of people and technology, covolve will deliver a whole new world of digital solutions for customers and companies across the sector.
In keeping with Kingspan's ambitious business model, covolve is realising the enormous opportunity in the sector, and is embracing the wider construction market to lead its digital evolution. As part of the announcement, a new covolve venture fund is being launched with an initial €20 million in capital. This will be used to fund and facilitate external partnerships, and potential acquisitions, while also developing the ideation of future solutions and interoperable innovation for the entire industry.
Engaging with Kingspan's businesses and associated global customer and stakeholder network, covolve will leverage its key partnerships and knowledge to co-create the future of the construction industry. Headquartered in the Digital Labs, IKON, Kingscourt, Ireland – and with several additional global locations – the accelerator already employs more than 30 people and is continuing to attract new and ambitious talent. To date, it has seen investment of €20 million in digital innovation, and has proved the demand for new and creative solutions, with revenues of €100 million projected for covolve by 2028.
Currently, only 1.5% of construction industry turnover is spent on innovation and technology. As a result, the industry has experienced a fragmentation of technologies and point solutions that have limited the realisation of their value and impact. covolve aims to address these challenges by enabling compatible innovation for the sector. At present, construction is responsible for 10 percent of the world's GDP and accounts for 17 percent of all carbon emissions globally. This provides covolve with a huge opportunity to unlock the collective potential of people and technology across the construction sector, creating better places to live and work around the world.
covolve is led by Kingspan's former Global Marketing Director and Director of Digital, Louise Foody (pictured), who takes up the position of Managing Director. As Director of Digital, Louise Foody led the company's first major technology investment in Invicara, a construction software company that successfully launched Twinit, a digital twin platform. Internally at Kingspan, she also established its ambitious multi-million-euro group-wide customer and digital experience programme.
Speaking at the launch, Louise Foody said: "Covolve is the culmination of a five-year digital transformation journey at Kingspan with a core focus on ensuring new sources of digital value, both internally and for the wider construction sector. We are to be the epicentre of advancement, innovation and inclusivity within the building and construction sector, empowering a human-led, collaborative approach, and accelerating how construction and technology can optimally co-exist.
"At covolve, we are uniquely positioned to lead the digital evolution of the construction sector. From ideation to execution, covolve follows a creative, mould-breaking model, which has been developed by the team over the past five years to rapidly drive digital adoption across the industry. We are actively tackling the largest challenges in our sector, prioritising efficiency and effectiveness to drive value, while delivering on a shared vision for a viable and sustainable net zero energy future through decarbonisation projects.
"With direct access to Kingspan's global customer base, and its ecosystem of more than 100,000 people, covolve is fortunate to have the continued support and investment of a company that has generated over €8.3 billion in revenue across Europe, the Americas and several other countries. At Kingspan, the business model has always been about recognising and embracing new and exciting opportunities and with covolve, we are going one step further, creating a mould-breaking accelerator in the digital space."