National Construction Summit – 2nd May, 2018 – Citywest Convention Centre, Dublin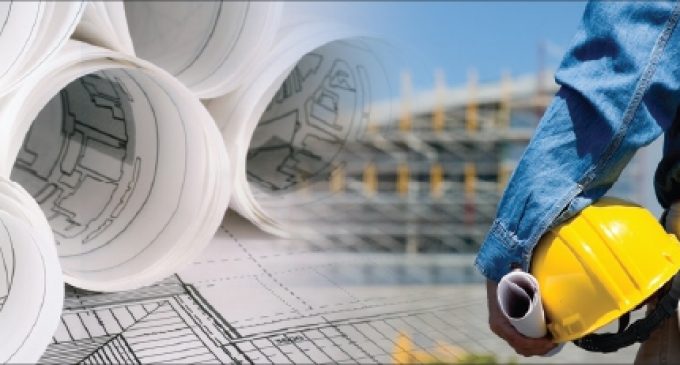 Expected to attract more than 2,000 visitors, from across the country, the 2018 National Construction Summit will be held on Wednesday, 2nd May at the Citywest Convention Centre, Dublin. Now in its fourth year, the annual National Construction Summit has become firmly established as an All-Ireland 'must-attend' event, which successfully connects key stakeholders across the full spectrum of the construction industry.
Indeed, the purpose of the National Construction Summit is simple — to bring together construction companies, developers, policy makers, project owners, building owners, government and municipal bodies, lenders & private investment firms, architectural and design firms, planners, facility managers, property managers, large industrial companies, technology companies, legal & tax professionals, equipment and machinery providers, building material providers, professional advisors, energy and environment professionals and other suppliers or products and services – in order to stimulate debate, enrich knowledge and connect stakeholder's involved in the finance, design, construction and management of Ireland's buildings, infrastructure and industrial projects.
The 2018 National Construction Summit will be held in conjunction with a number of related events and will incorporate a comprehensive Conference agenda, a series of seminars and workshops, accompanied by an extensive array of exhibition stands, showcasing the latest products, services and technology for the construction, engineering, sustainable building, maintenance and architectural sectors.
Key Themes for 2018 conference agenda include:
* Brexit;
* Foreign Direct Investment;
* Jobs, Skills, Training and Education;
* Infrastructural Investment;
* Public & Private Housing;
* Building Materials & Services Innovation;
* Sustainability.
Last year's National Construction Summit, which was held in the RDS, Dublin, literally covered all aspects of the construction landscape from €1 billion development projects down to the humble building block. Featuring 160 speakers and incorporating 125 exhibition stands, the event attracted over 1,500 visitors.
For further information on the 2018 National Construction Summit contact Premier Publishing & Events Ltd on Tel +353 (0)1 6120880; E-mail colin@prempub.com or visit http://www.nationalconstructionsummit.ie/contact/.