New CEO announced at Quintain Ireland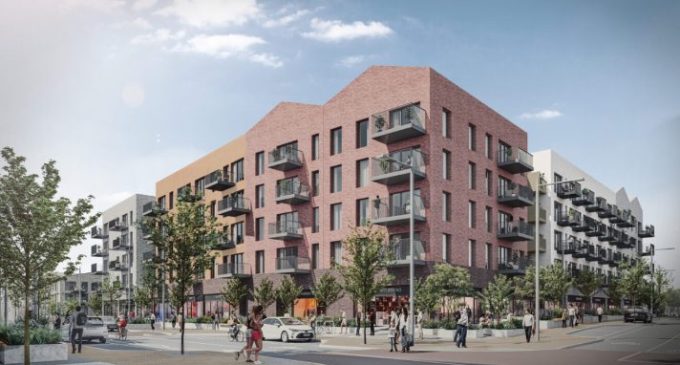 Quintain Ireland has advised that Eddie Byrne, the company's co-managing partner, is to leave the business. Michael Hynes, who has served as co-managing partner alongside Eddie Byrne, has been appointed Chief Executive Officer of the company.
Mr. Byrne has played a pivotal role in building the business and ensuring Quintain's success as one of the country's leading homebuilders.  The board of Quintain Ireland would like to thank Mr. Byrne for his service and to wish him every success in the future. 
Mr. Hynes co-founded Quintain Ireland in 2019, and, as CEO, will be responsible for delivering on the company's vision to create Ireland's leading and most sustainable house builder. Michael has worked extensively in property development throughout his career, working on a variety of projects, including mixed-use neighbourhoods with more than 5,000 homes.
As part of the managerial changes, Quintain Ireland has also announced the appointment of Jeremy O'Sullivan as Chief Financial Officer. Mr. O'Sullivan joined Quintain Ireland as Director of Finance in 2019 and has played a pivotal role in the funding and operations of the business in Ireland.
Michael Hynes, chief executive of Quintain Ireland, said: "On behalf of the board and all our colleagues at Quintain Ireland, I would like to thank Eddie for his leadership, support and professionalism. Eddie was instrumental in developing Quintain Ireland into one of Ireland's largest homebuilders and always sought to deliver vibrant and well-served communities in addition to new homes. As Chief Executive, I will seek to ensure the company continues to deliver on this vision, and I look forward to working with our great team to deliver further growth."
Eddie Byrne, former co-managing partner, said: "I would like to take this opportunity to wish Michael and everyone at Quintain Ireland the very best for the future. I thoroughly enjoyed my time at the company, and I am very proud of all that we achieved. At a time of great need for both housing and new, well-served communities in Ireland, I am confident that Quintain will continue to thrive under Michael's leadership. I would like to thank all of my former colleagues for their work over the years."