PepsiCo to invest further €39 million in Cork facility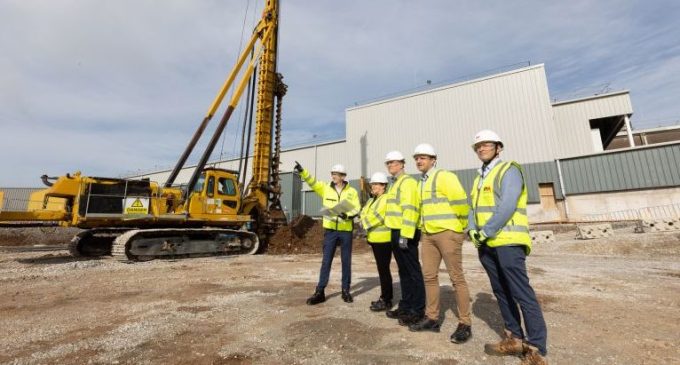 PepsiCo, a global food and beverage leader, has announced a €39 million expansion of its manufacturing facilities at its site in Little Island, County Cork. The move follows the completion of a €127 million investment in the same site and the adjacent R&D facilities earlier this year.
Using state-of-the-art manufacturing technology, PepsiCo's Little Island operation supports its portfolio of global brands including Pepsi Max, Gatorade, 7Up, Mountain Dew and Doritos. The new facility will expand PepsiCo's Little Island manufacturing capacity across its range of beverage ingredients, support increased demand for existing PepsiCo products and play a key role in bringing PepsiCo's innovation pipeline to its global customer base.
PepsiCo's R&D campus in Little Island provides regional and global leadership in the areas of beverage development, product research, testing and commercialisation, quality assurance, regulatory management and, most recently, facilitated the establishment of a global R&D Digital Engineering team, which is leading significant and transformational digital initiatives for PepsiCo.
The expansion also includes a €2.4 million investment in a major solar PV installation at the facility.
PepsiCo's Little Island Site Director, Brian Colgan said: "This latest investment will provide additional capacity for the markets we serve, enhance production capability, and further reinforce the strong sustainability credentials of our site in Little Island. As we approach 50 years in Cork, we are extremely proud of this latest milestone and the benefits that will arise for Little Island and the wider Cork region."