Actavo Scoops Top Irish Customer Experience Award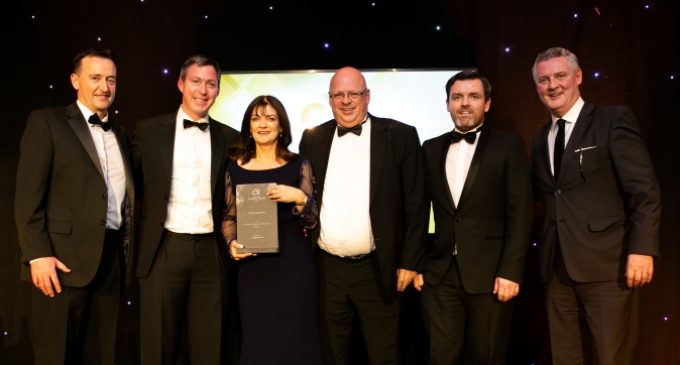 Actavo, a leading international engineering solutions company, has scooped the top '2018 CX Champion' award at the Irish CX Impact Awards. It was selected from thirteen category winners to receive the overall winner award. Actavo also triumphed in winning the category for 'CX Impact in Speciality' which recognises best-in-class customer experience delivery.
The CX Impact awards programme was designed to provide recognition for excellence in customer experience delivery.
Actavo also achieved further success at the International Customer Experience Awards in Amsterdam last week. The company won an accolade for Best Customer Experience Strategy in recognition of its customer experience execution and results. Actavo was the only successful Irish company at the event.
The event itself had an international panel of 60 expert judges and entries from over 25 countries worldwide.
Ann-Marie O'Donnell, Customer Strategy Director with Actavo, said: "Actavo is delighted to be recognised and awarded for our ongoing commitment to Customer Experience, at an international and Irish level. At Actavo, customer experience is always a cornerstone of our operations nationally and globally, and this recognition positions the company as strong leaders in this area."
Trusted by the world's leading companies to provide essential engineering solutions, Actavo operates in diverse and demanding markets offering a breadth of services, from energy to events, business support to building solutions, communications to construction. The company designs, builds and maintains the vital infrastructure we all use every day. With a global workforce of over 4,600 Actavo delivers Network Solutions, In-Home Solutions, Industrial Solutions, Hire & Sales Solutions, Building Solutions and Event Solutions in 100 locations.
CAPTION:
Pictured (from left) at the Irish CX Impact Awards, where Actavo was named 2018 CX Champion, are: Allan McFadden, Divisional Director, Actavo; TJ Malone, CEO, Network and In Home Division, Actavo; Ann-Marie O'Donnell,  Customer Strategy Director, Actavo; Willie Ryan, SHEQ Director, Actavo; Gerard Needham, Head of Operations, Actavo; and Michael Killeen, Chairman, The CX Company.