British recruitment drive for builders sparks fear of exodus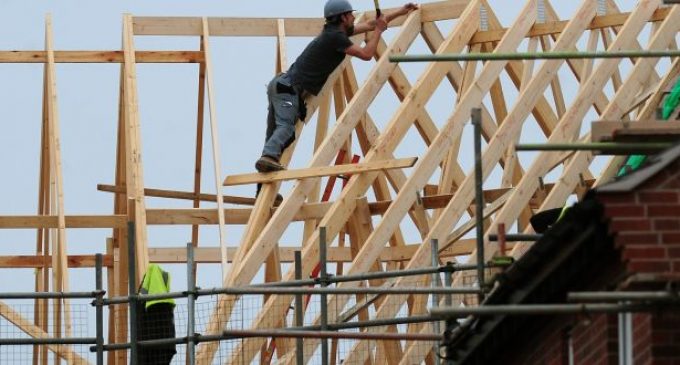 Sites closed over virus construction ban forcing skilled machine operators to leave
UK construction companies are actively recruiting Irish workers, sparking fears of a major skills exodus as most building sites remain closed due to Covid-19 restrictions.
The Irish Plant Contractors Association (IPCA) is concerned that thousands of skilled machine operators are being targeted, saying up to six British firms are now stepping up advertising campaigns.
It believes about 2,500 people who were working in Ireland have already accepted positions and that the trend threatens to undermine Irish building projects.
As well as demand on major UK projects such as the HS2 high-speed rail line, the rush for Irish workers is being fuelled by Brexit and its implications for EU-sourced employment in Britain. However, the IPCA, which represents subcontractors providing heavy machinery, believes the ongoing Covid-19 closures are the biggest issue.
Plant hire workers
"[They] operate primarily in greenfield sites all over Ireland. These people have very little contact with other people and [yet] they aren't allowed to work," said IPCA chief executive Brian Coogan. "There is no real thought going into this complete lockdown."
Plant hire workers believe they could be safely preparing the groundwork for future projects once restrictions are eased. Without them, they say, such projects run the risk of major delays.
Reference: The Irish Times