Lack of consultation on new cycling infrastructure in Dublin city, councillors say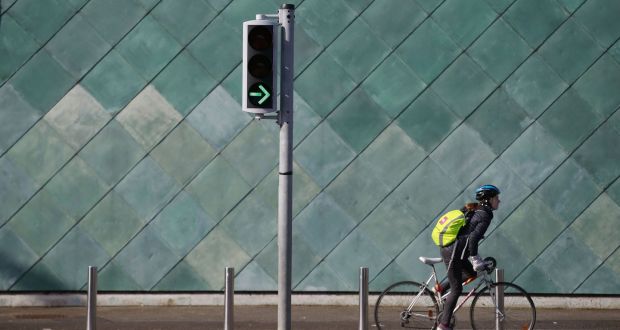 There is a lack of consultation in relation to new cycling infrastructure in Dublin city, according to local councillors.
Speaking at a Dublin City Council meeting on Monday night, many councillors said cycling infrastructure was being delivered on an "ad-hoc basis" and there needs to be more input from councillors and locals alike.
The construction of the planned Clontarf to city centre cycleway will cause significant traffic disruption to some locals, according to councillors, and those locals have not been consulted on this enough, it was also claimed.
A report from the council's assistant chief executive and city engineer claimed that 22,000 leaflets on the project were delivered to local homes in January.
However, Cllr Nial Ring said many of his constituents never received a leaflet and were unaware of what the project entails. "Where were the leaflets distributed? Where I have businesses, relations, friends, none of them have been informed of this. Nobody in Ballybough, East Wall and North Strand has been informed of this," he said.
Cllr Christy Burke said the residents in Ballybough, Summerhill Parade and Portland Row are going to take the "heavy hits of traffic diversion" while the cycleway is being built.
He added that these residents would not gain from any cycle lanes, tree planting or pathway improvements delivered during the works programme.
Serious undertaking
Cllr Damian O'Farrell said all the councillors are supportive of the Clontarf to city centre cycleway, but Fairview and Ballybough is a "narrow little gateway" to the city, and any traffic diversions will be a serious undertaking. "A contractor has now been appointed and it is a matter of urgency that councillors need to be involved in a traffic management plan."
Cllr Keith Connolly of Fianna Fáil raised traffic issues at the junction between Griffith Avenue, St Mobhi Road and Ballymun Road, saying: "Last week, a contraflow cycle lane started across the road, without informing councillors again and without informing the local football club, Tolka Rovers."
He said more consultation should have happened, and situations like this are undermining well-meaning projects.
Many councillors also criticised the use of plastic bollards to segregate cycle lanes, and called for more permanent solutions.
A map of how all the cycle lanes connect should also be presented to councillors, it was argued.
Leaflet drop
In relation to the Clontarf to city centre cycleway, Brendan O'Brien, the council's head of technical services, said he could get the company who conducted the leaflet drop to provide a map of the areas they covered, to ensure none were missed.
The project is at a stage where traffic management plans are ready to be developed, and more information will be forthcoming "shortly", he added.
He said that plastic bollards on cycle lanes were not ideal and the council would look at planters and kerbs to replace them. However, he said the more unobtrusive the segregation is, the more likely it is that people will not see it and will injure themselves.
Segregation is necessary to stop people from parking on cycle lanes and posing a danger to cyclists, according to Mr O'Brien.
Other issues raised at the meeting were illegal dumping, especially dog fouling. Cllr Dermot Lacey of Labour said that in the past five years, there has only been 27 fines for dog fouling.
Many councillors called on the local authority to take over collecting household waste, claiming that the privatisation of waste collection has led to more illegal dumping.
Many commended locals who engaged in litter picking voluntarily, and called for more litter wardens on the beat to catch people in the act of leaving waste.
Source The Irish Times