Social Housing Construction Status Report and Social Housing Delivery Targets for Local Authorities 2018-2021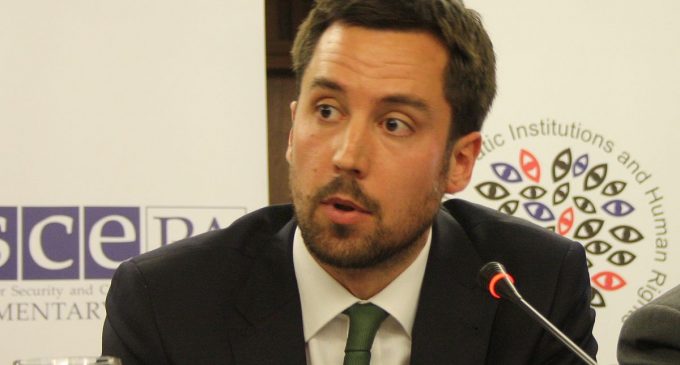 The Government has published the Quarter 4 2017 Social Housing Construction Projects Status Report, which sets out the significant progress made to date in advancing the construction pipeline, as well as social housing delivery targets for local authorities for 2018-2021. At end-2017, 2,512 homes were completed, 3,650 were under construction and 1,912 further homes were about to go on site, with the remainder progressing through the various stages of planning, design and procurement. The programme includes 850 schemes (or phases) at the end of last year, delivering over 13,400 homes – a very substantial increase on the 8,430 homes in the programme a year earlier.
Minister Eoghan Murphy (pictured), TD, Minister for Housing, Planning and Local Government, stated: "The building of new social housing homes by local authorities and approved housing bodies is ramping up dramatically as we can see in this construction report. These numbers don't include new builds under Part V, voids, acquisitions or long term leases so the actual stock of new social housing coming on stream is even greater than this."
In the latter part of 2017, Minister Murphy secured significant additional funding to increase the overall level of ambition under Rebuilding Ireland in the period to 2021, and also signalled a rebalancing of the strands of delivery towards construction projects. Overall, the Government has now committed €6 billion to support the accelerated delivery of 50,000 additional social housing homes by end 2021, through build (33,500), acquisition (6,500) and leasing (10,000) programmes.
One of the key outcomes of the second Housing Summit with local authority Chief Executives held earlier this year was a commitment to drive greater transparency and accountability at individual local authority level on the delivery of the targets under Rebuilding Ireland. On foot of a detailed process of engagement since then between the Minister's Department and individual local authorities, the Minister has now advised all local authorities of their minimum Social Housing Targets both for 2018 and also for the multi-annual period to 2021 (see Appendix 2).  "Under the targets I have announced today, a minimum of 40,700 homes will be delivered during the 4 year period to end-2021, including over 7,800 this year alone.  Taking account of the progress already made in 2016 and 2017, this will ensure that the 50,000 target will be met, signalling this Government's unwavering commitment to a significantly expanded social housing programme", the Minister commented. In addition, the Housing Assistance Payment and Rental Accommodation Schemes will continue to play an important part in meeting social housing needs; some 18,000 households targeted for support under these schemes in 2018.
Appendix 1 – Summary of Q4 2017 Construction Status report
TABLE 1                                   
Q4 of 2016
Q1 of 2017
Q2 of 2017
Q3 of 2017
Q4 of 2017
Approval Status            
Schemes*    
Homes    
Schemes*    
Homes    
Schemes*    
Homes    
Schemes*    
Homes    
Schemes*    
Homes    
Stage 1 – Capital Appraisal
165
2,687
155
2,555
180
2,804
165
2,847
156
2,946
Stage 2 – Pre-Planning
93
1,279
104
1,675
104
1,512
119
1,658
124
1,715
Stage 3 – Pre-Tender design
32
490
52
539
49
649
58
729
60
613
Stage 4 – Tender Report or

Final Turnkey/CALF approval

63
1,493
82
2,069
92
2,267
92
1,939
93
1,912
Site Start
90
1,829
130
2,378
162
2,711
191
3,660
190
3,646
Site Finish
61
652
84
856
110
1,106
147
1,460
223
2,592
Totals
504
8,430
607
10,072
697
11,049
772
12,293
846
13,424
*Some schemes are being delivered in phases and this is reflected in the numbers in the table