Surveyors Say Residential Property Prices Will Increase by 2% This Year With Rents Predicted to Rise by 5%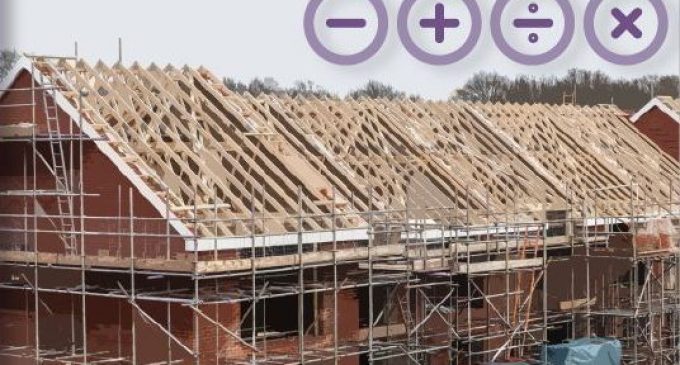 A period of high price inflation appears to be drawing to a close and the property market looks set for a period of price stabilisation as we head into a new decade according to the Society of Chartered Surveyors Ireland. SCSI members believe national property prices are set to rise by an average of 2% in 2020 – down from 4% last year. A slightly higher increase of 3% is  predicted for the Munster and Connacht/Ulster regions.
Chartered agents and auctioneers from around the country say the price stabilisation is being driven by more realistic price expectations, affordability constraints and increased supply in certain areas such as urban commuter belts.
According to the SCSI's annual Residential and Outlook report, which has been running since 1983, the number of chartered agents who said sellers' price expectations have increased, halved from 80% to 40%.
The President of the SCSI, Johanna Gill said the move towards more realistic pricing was to be welcomed. "The double-digit price inflation we saw in recent years was not sustainable and a return to a more stable market with modest price increases will enable buyers and sellers to plan for the future with more certainty While we knew 'Brexit' had an effect on the market, the extent to which it undermined consumer confidence around the country did come as something of a surprise. From Donegal to Cork and from Dublin to Galway our members said Brexit and the uncertainty it caused played a greater role than any other issue in shaping the residential property market in 2019."
"While we may need to temper our expectations about when a new trading arrangement between the UK and EU is announced, our members believe the greater clarity around Brexit has already led to a renewal of confidence," she said.
Other issues cited by the 460 estate agents who took part in the survey was the lack of supply of affordable homes, especially in the €200,000 to €300,000 range, the continued flow of investors out of the rental market and delays in conveyancing.
Housing and the election
Agents all over the country referred to the lack of supply of affordable homes.While the number of new homes and apartments built in 2019 increased to 21,500 this is still far short of the 34,000 which most commentators believe are required.
The Society warned that while many solutions to the current housing crisis are being promoted in the run up to the election, it was vital that the fragile recovery should not be jeopardised through ill-advised interventions.
Johanna Gill continued: "There is no single solution to the current shortage in affordable housing. Our report indicates affordability is a major issue for many prospective buyers while on the other side we know the viability of constructing new homes and apartments is an issue for builders.
"We would like to see much more emphasis on supply side measures and cost reduction. The cost of development land here is prohibitively expensive. We estimate the land costs of a new three-bed-semi is €60K or around 20% of the total cost.
"That is why we have called for a reduction in Capital Gains Tax for zoned serviced residential land for a defined period. In conjunction with that we have called for a reduction in VAT on new homes for a set period. There is no VAT on new homes in the UK and as a result construction costs there are much lower."
The Rental Market
According to the report rents are set to increase by 5% this year around the country and by 4% in Dublin. Although a rent cap of 4% is in force in Dublin and other cities and towns, increases above 4% are possible as the cap does not apply to new units or landlords who carry out a major refurbishment of their property.
Nationally, chartered agents consider that there will be a significant lack of rental properties of all sizes in 2020, with 58% of respondents experiencing an increase in rental demand by tenants in the last 12 months. Only 9% saw a reduction while 33% said there had been no change. According to the report the greatest mismatch between supply and demand for housing will be in the private rented sector.
Agents say 30% of sales are from investors selling rental properties while this group only accounts for 15% of purchasers.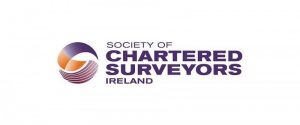 Johanna Gill said the fact that twice as many landlords were exiting the rental market as entering was worrying. "While the cap may have had some success in moderating the level of rent inflation the departure of so many landlords due to the cap and increased regulation ensures rents will remain high. The move away from individual to institutional landlords is driving the long-term rental sector. In light of the limited supply, the impact this trend will have on the market needs to be monitored so as to ensure there is an adequate mix of property types on the market."
Conveyancing delays – house sales taking 5 and a half months
According to the findings the average time for a home sale to close is five and a half months. Agents expressed concern about the continued existence of paper-based conveyances. The Society said this is an issue which needs to be addressed urgently, and it is keen to engage with the various stakeholders on this matter to help find a solution.
"It is totally unreasonable in this day and age that the sale of a home is taking this long to complete. We all know that time delays and drawn out practices are not good for either side in the transaction and can lead to increased costs. This is a further and unnecessary burden for buyers and sellers which needs to be resolved urgently," Johanna Gill said.
The SCSI's Annual Residential Property Review and Outlook Report 2020 is available at www.scsi.ie