Tara Brennan of Chadwicks Group Named Management Professional of the Year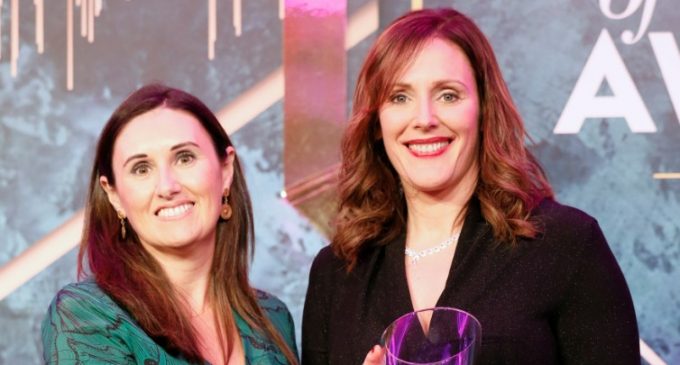 Tara Brennan, Head of Marketing and Development for Ireland's leading building merchanting company, Chadwicks Group, has been named Management Professional of the Year at the 2019 IMAGE Businesswoman of the Year Awards.
Tara was awarded the top accolade for her outstanding work since joining Chadwicks Group two years ago. An experienced marketing professional, Tara is responsible for the marketing, customer experience and communications strategy across the Chadwicks Group brands, which include Chadwicks, Heiton Buckley and The Panelling Centre.
Working as part of the senior management team, Tara has been instrumental in the rebrand of Grafton Merchanting to Chadwicks Group. She currently oversees the ongoing €5 million rebrand and refresh of the group's 50 stores across Ireland and has helped transform the customer experience for the company's 50,000 customers across Ireland.
On top of her individual award, Tara's track record in marketing strategy and execution impressed Newstalk, and she was also awarded the Newstalk Advertising Campaign Award.
Commenting on her award win, Tara said: "It's such an honour to be recognised in what is typically considered a male-dominated industry, as a female businesswoman. I would like to thank my amazing team and colleagues at Chadwicks Group for all their support over the last two years as we continue to embark on a period of transformation in our company. The future is bright for the industry and I'm looking forward to being part of the progression, as much as I have enjoyed the last two years."
CAPTION:
Tara Brennan, Head of Marketing and Development for Chadwicks Group, receiving her Management Professional of the Year Award from Dr Joanne Murphy, Interim Director at Queens University, at the Image Business Woman of the Year Awards 2019.