Top 50 CIF Contractors 2017 announced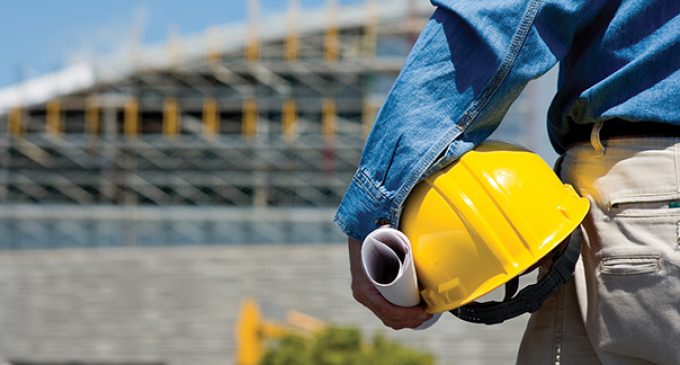 According to the CIF, its Top 50 Contractors list for 2017 provides us with a unique snapshot of the Irish construction industry. This is an industry that has faced many challenges throughout the last decade, and is once again experiencing growth. The companies featured in the latest issue of Construction Magazine are the elite and many are recognised globally as deliverers of cutting edge construction. The CIF says that some of the projects they are involved in are global mega-projects that are fundamentally shaping the world economy such as Mercury Engineering's upcoming project on two hyper-scale data centres in Denmark, Bam Ireland's work throughout Jordan and Abu Dhabi and Ardmac's data centre and pharma projects throughout Europe.
Closer to home, they are also constructing today the Ireland of 2020, 2030 and beyond. They demonstrate that we can become global players on the island of Ireland, if we get conditions in the domestic economy right. The Top 50 CIF Contractors had a combined turnover of €6bn in the past year.
The level of new commercial office space and fit-outs in the Greater Dublin Area and the development of retail and hospitality projects has continued to increase.
Many of the companies featured in this year's Top 50 listing highlight their involvement in the many large commercial and mixed-use developments being built around the Dublin Docklands Area. Others are part of the major roll-out of new data centres happening across Ireland and Europe.
In the residential sector, activity is increasing. According to data from CIS Ireland, the number of residential developments that commenced on-site in Ireland in Q1 of 2017 has increased by 34.6% on the same period in 2016. Increasing demand in major urban areas looks set to create a marked increase in residential development in the coming year.
Many of the company names on the Top 50 this year are familiar, but there are a number of more recently established companies who have increased their ranking.
According to the CIF, the timing for the publication of the CIF Top 50 Contractors listing is very apt considering the recent appointment of our new Taoiseach. The Taoiseach will now need to demonstrate the sort of decisive and brave leadership the management teams of our Top 50 companies have exercised.
"Our new Taoiseach, Leo Varadkar, will face significant challenges over the coming months. Will our new leader make the hard choices required now to prioritise long term planning and investment? Will he have the foresight to invest now in projects that might not fully materialise during their tenure?
"It is very encouraging that our new Taoiseach has indicated that he intends to invest strongly in infrastructure, a move which could produce a significant positive impact, not just on our industry, but on Ireland's wider economy.
"The decade long lack of strategic planning means that many construction companies do not have a pipeline of work to provide the certainty required to invest in their business and too many contractors are having to travel to Dublin to work.
"To ensure, we have a true regional recovery, we need to ensure our companies can get access to finance to invest in their business and deliver activity. The CIF will soon be launching its Access to Finance survey and we will be calling for the establishment of a sector-specific fund to support construction companies in building their business and increasing the industry's capacity to deliver domestically and internationally.
"In April, the CIF launched its Regional Development Roadmap, which highlighted the importance of investing in infrastructure to improve Ireland's connectivity between rural and urban clusters of economic activity.
"In the wake of Brexit, these measures would provide a level of safeguarding for industry around Ireland, particularly those involved in export.
"The National Competitiveness Council, the Economic and Social Research Institute (ESRI), the unions, employers' group Ibec, business chambers, the EU Commission and the World Economic Forum, have all identified the need for greater investment in Ireland's productive infrastructure from roads and rail, to broadband and ports.
"Without infrastructure, Brexit will have a worse impact, transporting our exports to markets in continental Europe will be more expensive and difficult, our FDI companies may move investment to better serviced nations and our citizens will continue to suffer from inadequate services.
"The CIF has and will continue to make a strong case for an increase in infrastructure investment by Government from the unsustainably low level of 2% to at least 5% in the medium term. The leading Irish contractors who feature on Construction Magazine's Top 50 listing this year are a testament of the standard of excellence within our industry. Their work, at home and abroad, shows just how much we can achieve when inspiration, perspiration and government support aligns."