VBC expands its operations with the opening of a Global Centre of MMC Excellence in Ireland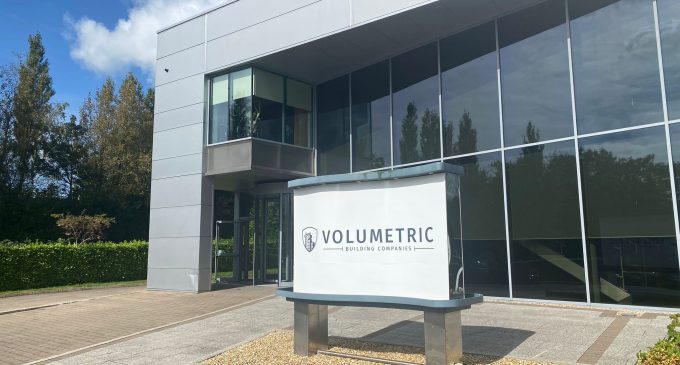 The expansion of global modular building specialist, Volumetric Building Companies, continues with the opening of its first operation in Ireland. This new facility is set to become an international center of excellence for MMC to serve Irish, UK, European, and global markets.
VBC has appointed a team of 27 product designers, architectural technicians, and support staff who, based at its new facility in County Monaghan in Ireland, bring vast, world-class experience in timber panelised solutions. 
This move is expanding VBC's already diverse modular product portfolio into timber paneled construction and will increase its design and engineering capabilities globally.
VBC CEO Vaughan Buckley explains, "Our new Irish team members, based in Monaghan, surrounded by world-class companies and having been originally brought together through the vision and leadership of Gerry McCaughey, represent a bright future for both VBC and the wider offsite construction sector. Their vast experience in a variety of modelling and design technologies will allow us to integrate the team quickly whilst continuing to innovate at an even faster pace."
"Ireland and its healthcare, housing, and infrastructure needs represent a huge opportunity for partnership and collaboration with the offsite sector and VBC's investment in Ireland is a clear signal of our desire to strengthen that partnership."
Andy Smith, UK Director at Volumetric Building Companies said, "This new facility is a foundation for our launch into new market sectors, locally and globally. We are already seeing significant opportunities in Ireland, particularly in healthcare, which are creating increased demand for our steel-framed modular solutions. As a location, Ireland has excellent links with the UK and Europe."

"The move into Ireland also demonstrates VBC's ongoing confidence in the offsite sector and its financial stability as it continues to expand and innovate."
Sara. Ann Logan, Vice President of Design at VBC said, "We are absolutely delighted that this team has joined VBC. We are a design-led and technology-driven business and the valuable skillsets that this design and product engineering team are bringing to our global business are hugely important."
"This is a really strong team of designers, engineers, and architectural technicians who have worked together for many years and who can now help us to create a global centre of excellence for production engineering for industrialising construction. Their expertise will also support our timber-framed volumetric and steel-framed modular businesses." 
VBC's plans will include a series of show suites at the new Monaghan facility for its steel-framed modular and panelised solutions for the Irish, UK, and European markets.
Led by CEO and founder Vaughan Buckley and headquartered in Philadelphia, VBC is one of the world's largest modular businesses. It offers advanced steel-framed modular and innovative timber construction technologies. Both solutions are highly efficient, cost-effective, and have significantly less environmental impact than in-situ construction. 
VBC has three offsite manufacturing centres – Tracy in California, Berwick in Pennsylvania, and Chojnice in Poland – which combined offer over 1 million sqft of modular manufacturing capacity for the residential, hotel, and other sectors, as well as inhouse fitted furniture manufacture.
For further information, visit www.vbc.co/uk or email enquiries@vbc.co.