CIF Budget Submission For the Delivery of Essential Housing and Infrastructure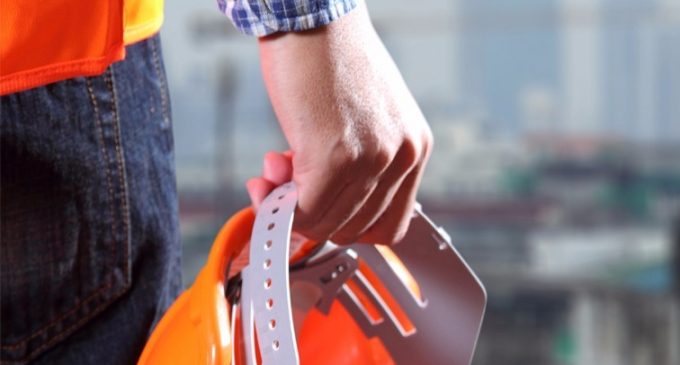 According to the Construction Industry Federation (CIF), the forthcoming Budget is an opportunity to remove a number of blockages in delivery of essential housing and infrastructure. The CIF has stated that the delivery of transformative housing and infrastructure requires more effective co-ordination between industry and government in three key areas: investing in skills and R&D, enhancing infrastructure delivery and removing barriers to sustainable housing delivery.
Jeannette Mair, Economic and Policy Research Executive at CIF, comments: "From Ireland's perspective, the timely implementation of the National Planning Framework (NPF) and the National Development Plan 2018-2027 (NDP) is essential to meet the critical physical and social infrastructure needs of a growing country – especially in areas such as transport, housing, health and education. These strategies will drive economic and social progress over the coming decade and quarter century respectively whilst failure to deliver will damage competitiveness of the wider Irish economy with resultant negative impacts on employment, GDP growth and exports.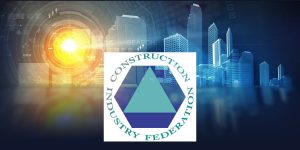 "It's essential now that both the State's apparatus and the construction industry have the capacity required to deliver on these ambitious strategies. The industry is in a strong recovery phase albeit a number of barriers to delivery remain that must be addressed. Ensuring we have sufficient levels of skilled workers in the coming years will be critical.  It's in the wider economy's interest for the Government to work with industry to attract more skilled workers into construction from within the education system and from the Diaspora.  In addition, in our budget submission, we call for a number of initiatives required to increase the number of apprentices coming into the industry and to increase investment in traineeships.  Delaying action now may mean skills shortages in the near future at a time when demand for construction will be at its highest – this will see increasing wages, rising business costs and a loss of value for money for the exchequer.
"Equally, skills gaps and resource issues in the local authorities and government bodies that impact on the delivery of housing and infrastructure need to be identified, prioritised and addressed. Important processes, controlled by the state that impact on the delivery of construction, such as planning, waste, utilities connections and procurement are delaying delivery of essential construction.
"In this budget submission, we are also calling on the Government to ambitiously increase investment in research into construction products and services.  Increased innovation is a key step towards improved productivity in the industry.  This will improve the competitiveness of the economy and benefit all other sectors that rely on construction to deliver the housing and infrastructure businesses require."
Among the recommendations contained within the Budget Submission the CIF advises that the government:
Investing in People
Facilitate zero-rate employers PRSI contributions for those engaging apprentices in trades in need of stimulus.
Introduce an apprenticeship trainee grant for a limited time until the shortage of construction apprenticeships has been addressed.
Reintroduce payment of apprenticeship fees/levy in phases 4 and 6 as part of the apprentice's training from the NTF budget, which was removed in 2014.
Introduce a tax allowance for relocation costs to assist the skilled diaspora return to Ireland and collaborate with industry to devise a marketing campaign and alleviate the barriers facing people returning home from abroad, e.g. the cost of insurance.
Establish a National Construction Research and Education Forum to increase funding to construction related areas at third-level and within the research community.
Infrastructure Delivery
Reform the public sector procurement process to ensure optimum delivery of quality infrastructure and long-term value for money for the Exchequer.
Replace the 'lowest price' award criteria with a collaborative model offering improved profits (+1%) in return for desired delivery outcomes and reduced likelihood of project delays and budget overruns.
Utilise appropriate Early Contractor Involvement (ECI) to improve the project management of the planning phase of major projects. This will not only mitigate any threat to the NDP but will improve project delivery significantly.
Develop a capital projects tracker that is dynamic and designed in an easy-to-use manner and that information is provided by the Department or Agency responsible for procuring each project.
Address pinch points in the construction and demolition waste treatment and disposal system that are impinging on construction activity.
Housing
Announce the extension of the Help to Buy Incentive Scheme beyond the 31st December 2019 to provide a stable investment environment for housebuilders.
Budget 2018 increased the rate of stamp duty from 2% to 6% on all commercial transactions including the acquisition of residentially zoned land. Amend the time limitations provided for under Section 61 of the Finance Act 2017 to provide for lodgement of the Commencement Notice within 60 months of the execution of the Instrument.
Enable the House Building Finance Ireland Initiative to lend funds to housebuilders on foot of being granted license agreements for development of State lands.
Housebuilding input costs remain high. Explore all options as to how all-in house construction costs can be reduced so that the market value of completed new homes exceeds the all-in construction costs.
Jeannette Mair continues: "As one of the strongest performing economies in Europe, Ireland's economy grew robustly in 2017 by 7.8 per cent. International uncertainties and rising labour costs mean that growth will gradually slow and a more moderate growth rate is forecast in 2018 and 2019, at 4.8 per cent 4.2 per cent respectively
"Brexit is a key risk to the Irish economy and there is also a concern that as the economy approaches near full employment, upward pressure on wages and skills shortages, as well as infrastructure deficiencies, could threaten Ireland's competitiveness. While it is too early to assess the full impact of Brexit on the economy, it is likely that there will be some reduction in economic activity in the medium term. Lower activity affects potential output and lower investment affects capital accumulation. Brexit could have a profound effect on the construction industry. A "no deal" would mean increased tariffs on construction material imports. The timely implementation of the NDP 2018-2027 and the commitments made to increasing capital expenditure and investment over the medium term will help to cushion its effects and safeguard the economy in the years ahead.
"CSO data shows that on an annual basis, the volume of output in building and construction increased by 20.6 per cent in the first quarter of 2018 when compared with the fourth quarter of 2017. Output volumes increased by 30.0 per cent, 10.1 per cent, and 8.1 per cent respectively in residential building, civil engineering and non-residential building work in the year to end Quarter 1, 2018. There was an increase of 18.1 per cent in the value of production in the same period. The value of construction output reached approximately €20 billion in 2017 or just under 7 per cent of GDP.
"As the country approaches near full employment in 2018, the industry is faced with the challenge of attracting skilled workers. Construction has always had a major impact on employment. As output in the industry increases, so too does the number of those employed. Direct construction employment now stands at 137,300 persons in Quarter 1 2018 (+3,900 persons since Quarter 4 2017). This translates into almost 6.2 per cent of the total Irish workforce. During the 2007 to 2013 period, the construction industry shed approximately 160,000 jobs, representing almost 65 percent of all construction jobs according to the CSO. This loss was the most severe among all industries in terms of percentage lost and number of jobs lost.
"Ireland's population, which stood at 4.74 million in April 2016, is projected to reach 6.69 million in 2051 (a rise of just under two million persons) if there is high net inward migration and high fertility. Even with lower net inward migration and declining fertility, Ireland's population is still expected to reach 5.58 million in 2051."